Amazon Echo Spot Is a Perfect Travel Companion.
(ThyBlackMan.com) The Amazon Echo Spot is yet another way to bring Alexa home. After Echo Show, it is Amazon's only Echo device with a screen. Amazon is experimenting with Alexa and the company is delivering great voice assistant solutions in different sizes, shapes, and prices. When home speakers are becoming popular, companies are trying to make voice assistants a part of your life and Amazon Echo Spot easily grabs attention as a perfect travel companion.
You can keep the Echo Dot near your bed or on the office desk and use it in many ways. The $129.99 Echo Dot can help you play music, manage calls, watch videos, control smart home appliances, video chat, and use the company's highly improved virtual voice assistant Alexa. Most of the time, the device gives you voice-based search results but sometimes, it displays visuals on its 2.5-inch screen. The screen is round-shaped which makes videos look awkward, but hey!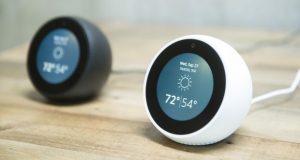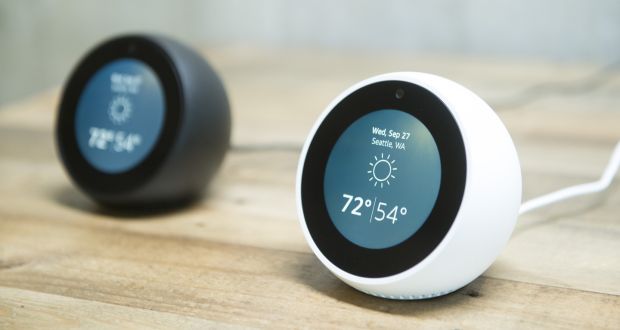 who watches videos on a 2.5-inch screen. It is really good for video calls and receiving information such as news headlines and weather updates.
The Amazon Echo Spot doesn't annoy users with random notifications and alerts. It is a device you can take on vacations and it will keep you updated. After spending a lot of time with Echo Spot, you will realize that it does what it says. Whatever you expect from the device, it lets you do that. The only concern you will have is whether you should keep it in your bedroom or not. The device comes equipped with a camera and microphone. The device may raise some privacy concerns and since it supports third-party apps, one can not guarantee that the privacy will remain intact.
One of the best things about Echo devices is that they are very easy to set up. With the Echo Show and Echo Spot, you won't even have to spend a lot of time in setting up the device. Open the box, turn on the device, enter your details/login credentials and connect it to your nearby Wi-Fi. You get a tiny keyboard for the same. Once you're done setting up the device, it works like any other virtual assistant. One good thing about the device is that it hears you even from a reasonable distance. For example, you can control it even from the next room. The sound is enough for a traveler to listen to some music in the hotel room.
Keep in mind the Amazon Echo Spot comes with a 1.4-inch speaker. The device is small and doesn't give very loud audio. But the best thing is the audio quality is way better than the Echo Dot. It's crystal clear and you will surely wake up with a pleasant sound. You will enjoy listening to music, morning news and can do a little more than what other Alexa devices can do.
It's not a party material, but when connected with a good pair of headsets, it's an amazing device. The Spot is equipped with a 3.5-mm audio jack, so if you feel like connecting your headsets, it's easy and a very convenient option. Like a softball, it comes in 4.1 x 3.8 x 3.6-inch size and is easy to connect. You can either keep it on your bed or in a bag while traveling. The weight is 419 grams which is not too much to carry. The Echo Spot supports Bluetooth and Wi-Fi connectivity and a power port for charging. The device lacks USB charging support which is obviously a drawback as you have to carry the charging adapter everywhere.
Overall, the Amazon Echo Spot is the most flexible and beautiful digital alarm clock available. The device looks a lot better than the other Alexa devices and its design works well when it comes to portability. The device's price obviously turns off many people, but if you are someone who doesn't mind spending that much, it's beautiful and a very useful product.
Staff Writer; Corey Shaw
Have any Tech Tips? News? Hit up our Tech Guru at; CoreyS@ThyBlackMan.com