Forgo the 2018 "New You".
(ThyBlackMan.com) Every year many prepare themselves for the New Year by professing that they will be "new" in the upcoming year. It is to the point that this concept has become the butt of New Year's jokes, as many of us know people that say this repeatedly yet nothing about them ever changes. Maybe its time to do something different as 2018 approaches. It is unproductive to think the change of a calendar date will birth a new an improved you. When change needs to occur in your life you don't have to wait until a particular data to begin to make the necessary decisions to change.
This is in no way a negative perspective on brining in the new year, but more of a more realistic approach that many of us need to own. The power of our life is in our hands every day that we are allowed to live. The reset button we seek on New Year's is the name reset button we get every day. Live in itself is symbolic, and that is all we need to begin the journey to change what we don't approve of in our life.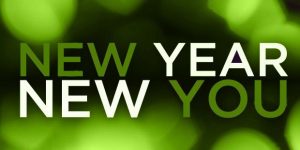 If a new you is needed find the resolve to begin now, because every day of your life is important. This is akin to deciding you want to make the changes necessary to live a healthy life, but you are going to gain a few more pounds before you start due to eating a trash diet until your "start date". The changes should have begun the moment you decided it was needed.
Take the time to prepare yourself for change. Be completely honest about what you need to fix, and set a course of action. It is unfair to say it will be easy; know that change requires work, discipline, the removal of distractions, and plenty of prayer/meditation. We see the best example of this breakdown when people begin a new spiritual journey, and they are excited and on fire; however, they neglect to realize their habits don't change by being dipped in water or saying a prayer. Change is a conscious decision that is made every day.
Your "new you" will also be as empty as the words if you don't push yourself daily. If you neglect to take into account the gravity of declaring a "new you" it can cause you, and others, to lose faith in you. The bottom line is you would have made yourself a promise you had not prepared yourself to keep. Others will remember your declaration better than you, and they will fuel the feeling of defeat. No others don't matter, but they can affect you and that matters.
In 2018 commit to live, and grow. Let a new you emerge because growth matures us. Prepare for the things you want in life whether that be on a daily basis or a much larger time scale. Make your declarations to yourself holding you accountable. Others will know you are evolving when they see it. Let the focus of your life, and its changes, be based on what you need when you need it. New Years is the start of the year yes, but your need for change shouldn't be based on mere calendar dates.
Staff Writer; Christian Starr
May connect with this sister over at Facebook; https://www.facebook.com/christian.pierre.9809 and also Twitter; http://twitter.com/MrzZeta.