Is Education Worth the Financial Investment?
(ThyBlackMan.com) The price of education just seems to keep rising. When you take a look at the current job market and note the hundreds of thousands of graduates who are out of work at the moment, it can be easy to lose faith in the educational system. It's not surprising that increasing numbers of people are starting to question whether it's worth it at all! After all, higher education doesn't come cheap, and you don't want to put yourself in debt if there isn't light at the end of the tunnel. Now, it's easier said than done but you have to keep positive. Believe it or not, you can still benefit greatly from interacting with bachelors and masters level education. You just have to know where you intend to go with it and how to use your qualifications to your advantage. Here are a few things to consider before you dive head first into tuition fees and maintenance fees.
Consider Being Self-Employed
When we sign up to study, we generally have an employer in mind who has stated that they expect a certain level of education or qualification when searching for someone to fill certain job roles. But why work for someone else when you can spend your career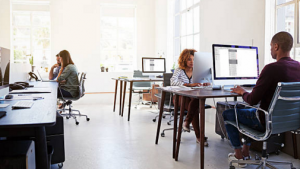 building towards your own dreams? Now, you aren't going to be demanding any given qualifications of yourself. But you should see education in a different light. Rather than thinking of it as a means to the end goal of a certificate, see it for what it truly is. It's an experience that will endow you with a specialist and in-depth knowledge in a given field. If you are self-employed, you can then use what you have learnt to set up a business and see it prosper. You can give the information that you pick up in lectures and seminars some real life, practical use.
Study Alongside Your Current Work
Alternatively, if you already have a role within a company, or you have already set up a business of your own, you can study alongside your work. Sure, this isn't going to be a walk in the park. You're probably going to have to cut back on social activities for a little while. But the end results will be more than worth it! You will be able to support yourself as you go and apply the things you learn to your work directly. Say you take up msc international finance online. You can start trading internationally with confidence if you run your own business. If you're employed, you can apply for promotions once you have your new qualification.
Study Part-Time and Travel Part Time
Many of us tend to take a short amount of time between studies and getting full-time work to travel and experience the wider world. But remember that this isn't limited to 18-year-olds who have just finished compulsory education. Why not consider taking a year out to study and travel all at once. Many online courses accommodate for this, or you could alternate between short courses and short stints of travel. This means you get some time to have a little fun as well as working on your list of qualifications. All of this can add to your CV perfectly.
As you can see, education isn't the easiest path to take, but it is by far one of the most rewarding, both personally and financially.
Staff Writer; Jerry James