New Google Assistant Update Adds More Features and Languages.
(ThyBlackMan.com) In the war of voice-based assistance, both Google Assistant and Amazon Alexa are learning new things every day. A recent Google Assistant update brings in a slew of improvements and features. Google has announced the update for app developers, but ultimately, it will help the end users. The company has released this update focusing on three major areas including more user-friendly application search results, enhanced user experience through better interactions, and notifications to keep users updated with the latest information.
Here are the changes you will notice in the Google Assistant.
New Sections
The Google Assistant update adds two new tabs or sections called 'What's Trending' and 'What's New' to help users find applications faster. Additionally, the company is also focusing on adding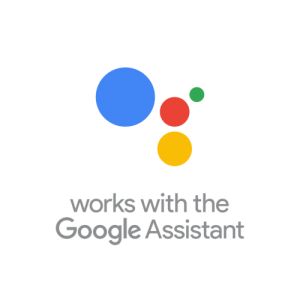 autocomplete feature in the search box, which is similar to Google Search's auto-complete feature. So, if you are unable to remember the name of an application, the suggestions will help you find the right app.
Subcategories for app directories
Google has also confirmed that it will create subcategories for main categories. For example, if you are looking for a specific fun activity in the city, you can easily narrow down your search criteria with subcategories. Instead of reading descriptions of all the apps available in a broad category like 'Entertainment' you can get highly-relevant results based on the descriptions provided by the app developers.
Multi-language apps
The update gives more opportunities to users who wish to use their favorite applications in a different language. Applications will support more languages, and in the latest announcement, Google has confirmed location-based support for Spanish, Italian, Portuguese and English.
Google Home to phone transfer
Developers can now create solutions to transfer conversation directly from the Google Home speaker to phone. For example, you are booking a movie ticket or ordering food online through Google Home, the Google Assistant can transfer the details to your mobile phone so that you can complete the transaction. Google also allows sending maps in the same way. The good news is API is now available for integration, so you can expect to see this feature in applications soon.
No more annoying sign-up requests
Many of us get annoyed when a mobile application asks for registration without even giving us the chance to explore its features. The problem will soon go away as Google has decided to let developers ask for application registration at the most appropriate time. So instead of pushing users to link their accounts in the beginning, applications will show such requests at an appropriate time set by the developer.
More app notifications
This is a very sensitive feature coming with the Google Assistant update. Developers will be able to integrate options through which they can release daily updates in form of push notifications. The company also wants developers to use push notifications which will appear on users' phone in form of system notifications.
App notifications don't always deliver a pleasing experience, as most of the time they are annoying unless they are significant or bring value to the user. If not implemented in a proper way, some applications will surely face a rise in the number of people uninstalling their apps.
New badges
With the new Google Assistant update, family-friendly applications will get new badges to let users know that people of any age can install and use them. Google confirmed that all the applications available in the family-friendly app category will get the badge as long as they comply with the company's policy.
Some more features are also coming with the Google Assistant update. For example, currently, when you want to exit an application, you can just say 'Cancel' and come out of it. With the new update, doing so will not help you get out of the application immediately. You will be receiving either a goodbye message or a marketing pitch depending on the nature of the application. Google now lets app developers use a closing message soon after a user says 'Cancel' to close the app.
Staff Writer; Corey Shaw
Have any Tech Tips? News? Hit up our Tech Guru at; CoreyS@ThyBlackMan.com