FBI Investigating the Meek Mill Case After Strange Judge Requests.
(ThyBlackMan.com) If there is one story that has drawn the attention of the media and Hollywood over the past week, it is Meek Mill's sentence to two-to-four years in prison. Numerous hip-hop artists have rallied behind the rapper, including Rick Ross, T.I., and Jay-Z. It has sparked a massive debate regarding the criminal justice system in the U.S. And now, it is reported that the FBI are investigating the judge that was involved in the case, after he made a series of strange demands.
Once the news broke about Meek Mill's sentence, people were quick to point on several things that seemed a bit off about the case. Just for those that are unaware, Meek Mill – real name Robert Williams – was arrested for getting into a fight and popping wheelies on his dirt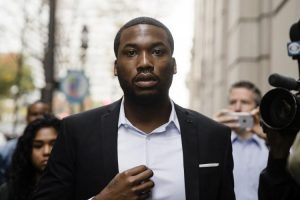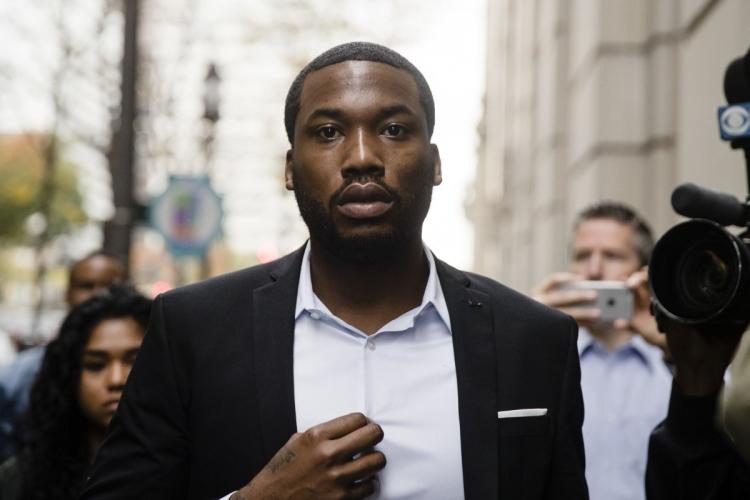 bike earlier in the year. These two arrests were deemed to violate his probation from a 2008 drug and gun case, which is why he was sentenced.
But a lot of people thought that this was completely unjust. Firstly, as pointed out by Jay-Z on Twitter, the sentence that the judge handed down as against the recommendation of both the Probation Officer and Assistant District Attorney. Also, Mill's attorney pointed out that the rapper had been on probation for almost ten years, which he hinted was virtually unheard of. He said the star was frustrated because he knows he is getting different treatment. His attorney accused the judge, Genece E. Brinkley, of being enamored with the rapper and having a personal interest in the case, and it now seems that he is not the only person who thinks this.
The FBI are now probing the judge, after Mill's lawyers started a legal campaign to remove Genece E. Brinkley from his case. One aspect of the case that has certainly sparked interest is the fact that the judge made a number of bizarre requests. This includes asking Meek Mill to sign up with Charlie Mack and drop his current management, Roc Nation. This has caused the FBI to look for a possible connection between Charlie Mack and the judge.
It's not only the hip-hop world and the lawyers working on Meek Mill's cause that have had something to say. You only have to look on Twitter to see the outrage about the sentence. From experienced assault lawyers to NFL players and journalists, everyone has been expressing their disapproval of the sentence, making comparison with other cases to illustrate their point. Not only this, but on Monday, there were hundreds of supporters who marched in Philadelphia to demand his release.
It has even been reported that Judge Brinkley had even called the rapper, and his girlfriend at the time, superstar Nicki Minaj, into her chambers without counsel present. She asked Meek Mill if he would re-record a track from Boyz II Men and give the judge a positive shout out on it. Meek Mill refused to do so.
So, we will all eagerly await to find out what happens with the case, but we can almost say for certain that this will not be the end of it!
Staff Writer; Craig Jackson