It's Time For You to Embrace Your Secret Love of Hipster Fashion.
(ThyBlackMan.com) Say what you like about hipsters, but when it comes to fashion, they know how to get it right. If you feel like your wardrobe is out of date and unappealing, you can overcome the problem by embracing your inner hipster, and your secret love of their fashion style, once and for all. It can mean swallowing your pride first of all, but that's alright. Once you see the fashion tips we've laid out below, you'll be more than ready to cross over to the dark side.
Skinnify Your Jeans
Skinny jeans are essential, and you shouldn't worry about whether you can pull them off or not. In truth, pretty much anyone can. So, ditch your old baggy jeans that are long out of fashion anyway. Instead, embrace the skinny future. It might feel a little strange at first if you're not used to wearing them. But that problem will soon subside, and you'll grow to love them.
Combine a Nice Buttoned Shirt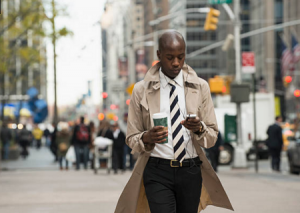 Good shirts are essential items for any hipster out there. If you don't have enough high-quality buttoned shirts to fall back on and make use of, that needs to change. If you're not used to wearing shirts, it can be a little uncomfortable and difficult to get used to at first. Shirt stays can help to keep everything in place. And choose materials that you find most comfortable. Oxford shirts are popular, but they're a little stiffer.
Invest in a Pair of Dr. Martens
What you wear on your feet shouldn't be overlooked either. If you want to create an impact and find the kind of footwear that can complement your shirts and skinny jeans, you should turn to Dr. Martens. This respected footwear brand creates shoes that are built to last, and they look great. The best thing about them is that they're suitable for all kinds of contexts; they're truly flexible and adaptable.
Visit Retro Fashion Stores
Retro fashion stores are where you'll find many hipsters doing this clothes shopping. These places tend to offer a huge level of variety. You can pick up clothing items from various points in time, as well as various fashions and trends. Embracing your hipster site means embracing the abnormal things. So, try out weird and wonderful things as you browse these retro stores.
Don't be Afraid to Make More of a Statement With Your Glasses
Last, but not least, you need to think about your glasses. The big, bold glasses have long been a staple of the hipster apparel. So, don't be afraid to make more of a statement with your glasses. They don't have to be mild and functional if you don't want them to. Explore new possibilities and tie their look and style to your wider fashion choices. It's all about being more aware of the impact they can have.
As you can see, dressing like a hipster isn't that bad after all. These fashion tips can be embraced by anyone, even if you don't have any other hipster interests or characteristics to boast about.
Staff Writer; Craig Barker