Windows 10 Fall Creators Update Download Guide: Key Features Detailed.
(ThyBlackMan.com) Windows 10 Fall Creators Update is available to download, and everyone with a registered Windows 10 license can update their PCs. The announcement for the update was made long back and Microsoft started testing it in April this year. Just like many other previous OS updates, Microsoft is releasing the Fall Creators Update in slots. It means that your device may or may not receive the update notification anytime soon. But that's not going to stop you from downloading the Fall Creators Update.
The good news is the Windows 10 Fall Creators Update is available to download for all the Windows 10 users. Regardless of your device being notified about the update. It's always good that you wait for the official confirmation for the update, but if you don't want to wait, you can download the update by following these simple steps.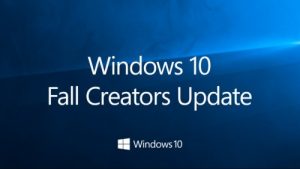 Just like how you regularly update your Windows PC, the Fall Creators Update will also get downloaded onto your PC in the same way. If you get the official update notification, the update will be installed automatically (enable auto update). If you don't get the update notification, go to Settings > Update & Security > Windows Update > Check for updates. Once your download gets completed, you will need to restart your PC to complete the installation.
So, when your PC is ready with the new update, you'll get the following features and improvements.
Protection against Ransomware
Soon after you download the Windows 10 Fall Creators Update, you will no longer have to search for the ways to stop ransomware from affecting your PCs. The update brings Windows Defender Exploit Guard which is specifically developed to fight ransomware. It protects users' data from unauthorized changes by applications.
Some of the known ransomware campaigns include Locky, Spora, Cerber, Petya, and WannaCry. Most of these attacks infect the PC files and encrypt them. Thankfully, with the latest Windows 10 update, your PC will get additional layers of safety.
Better OneDrive experience
With OneDrive, Microsoft wants to beat Google Drive, and this time, the company has made some improvements in the way people use its cloud storage service. Freeing up disk space with OneDrive is now easier than ever. To free up your physical disk storage space, you can make files available online-only and both offline and online as well. For online-only files, you can just double-click the folder or file and it will be downloaded on demand. In the same way, you can make them online-only again to free up space. The 'Files On Demand' service is a very practical solution for those having low space like 128GB, 256GB or 500GB on their laptops.
Communication made easy
With the Windows 10 Fall Creators Update, Microsoft has made sure that you stay connected to your people. There's a quick access option from where you can easily connect to the people you choose. The contacts can be pinned to the taskbar. It is way similar to the Facebook's feature Chat Heads. When you click on the pinned contact, you'll be offered a list of communication channels including Skype, email or chat. The best thing about this feature is that it makes your work a lot easier than you can expect. When sharing a file, you don't need to open multiple tabs on your web browser. You can just drag the file to your pinned contact, choose the way you want to share your file through and just hit the send button. Users can send emojis to each other, which will be available straight on the taskbar.
Cortana can do so much more
With almost every major Windows 10 update, Microsoft makes some improvements in its voice assistant Cortana. This time with the Fall Creators Update, there are some exciting voice commands and most importantly the ones that help you ask Cortana to restart, shut down and sleep your PC.
Mixed Reality
The Windows 10 Fall Creators Update focuses more on the mixed reality technology. The company has introduced some MR headsets as well, and with the new update, there's a dedicated application for the same. With Mixed Reality Viewer app, users can see objects in 3D. The Paint 3D application also helps you do the basic stuff but so much more can be done with the Mixed Reality Viewer app.
Staff Writer; Corey Shaw
Have any Tech Tips? News? Hit up our Tech Guru at; CoreyS@ThyBlackMan.com