Four Dynamics of Lifestyle Exercise.
(ThyBlackMan.com) Lifestyle exercise is a way of life; it's exercise fused into the pattern of everyday activities. I don't use the word 'program' when describing how to use everyday activities like gardening, power walking, core exercises etc. until they become enmeshed into the life of the one who practices it. Even more, lifestyle exercise is not just something you do at the gym, it can also be utilized at home, too. Wherever you are, make the world your gym!
Lifestyle exercise is simply learning how to weave the dynamics of fitness, nutrition and cleanse into your daily routine. When you weave exercise into your lifestyle, you will never miss another workout!
Lifestyle exercise can be one of the most rewarding things you ever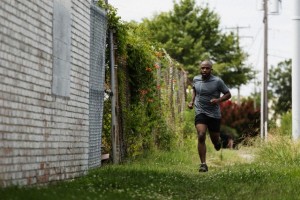 launch; not only is it good for your body, it's exceptional for your mind and spirit, as well.
Undertaking such a program can benefit you as it relates to time, energy, structure and building a strong, solid core.
Time Friendly
You don't need time you just need fifteen to eighteen minutes! Most people do not have one to two hours to devote to an exercise regimen, especially if it means travel time. Lifestyle exercise is time-friendly. Most people don't even begin a workout regimen because of the dreaded 'T' word: Time. But what if you could work a fitness regimen of 15-20 minutes into your lifestyle while burning optimal fat and calories and not have to drive to a gym?
Lifestyle exercise does just that! The modules are designed to optimize time and work. Conduct your workout right on the living or bedroom floor. Whether you workout in the am or pm, lifestyle exercise is the best way to manage your day.
Boosts Energy
Another dynamic of lifestyle exercise is that it boosts your energy. That's because the workouts you conduct are designed to promote 'after burn'; in other words, your energy level remains constant for a full 48-72 hours after the workout.
The point of a workout is to feel good. When your energy is up, that's exactly what happens: when you look good you feel good. Lifestyle is the best way to achieve and maintain this energy boost.
Gives Your Life Some Structure
If I were to list the number one reason people stop a workout program, I'd say lack of structure. People simply do not have a plan and they end up conducting 'willy-nilly' workouts that lead to zero results. Lifestyle exercise brings structure to your life. This helps you to stay on track with your goals. Structure includes accountability, expertise and inspiration. With these elements built into your lifestyle exercise program, you will get results.
Develops Core Strength
Core strength is the building block of lifestyle exercise. As we move through the ageing process, our muscles get weak, our metabolism slows and our core becomes less stable. When our core disintegrates, it's pretty much hell from that point onward. A weak core is an open invitation for the rest of the body to weaken.
Lifestyle exercise focuses on core strength and development; it works the upper and lower abs, the obliques and lower back. These are vital areas that must be strengthened if we are to age graciously.
When you weave exercise into your lifestyle, you will never miss another workout!
Staff Writer; W. Eric Croomes
This talented brother is a holistic lifestyle exercise expert and founder and executive coach of Infinite Strategies LLC, a multi-level coaching firm that develops and executes strategies for fitness training, youth achievement and lifestyle management. Eric is an author, fitness professional, holistic life coach and motivational speaker.
In October 2015, Eric released Life's A Gym: Seven Fitness Principles to Get the Best of Both, which shows readers how to use exercise to attract a feeling of wellness, success and freedom (Infinite Strategies Coaching LLC, 2015) – http://www.infinitestrategiescoaching.com.