Samsung Galaxy S8 Plus: 4 Best Reasons To Buy And 2 Reasons To Avoid.
(ThyBlackMan.com) The Samsung Galaxy S8 Plus will change the smartphone market forever. Whether you'll buy it or not, with the changes such as huge display, bezel-less design, premium build quality and powerful hardware, Samsung has made sure that the next time you will be buying a new smartphone, you will not have to compromise on these areas because the future of smartphones will be better than what we see today. Here's what the Samsung Galaxy S8 Plus brings.
The Good
1. Display: No compromise with usability for style
The 6.2-inch screen is huge. The majority of smartphones stick to 5.5-inch screen size. Companies like Motorola introduced Nexus 6 with a 6-inch display and it failed on more fronts than it succeeded.
Samsung Galaxy S8 Plus with its huge screen is a very different story. The phone feels great in hand and credit should go to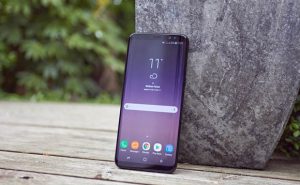 Samsung's infinity display technology. It's a beautiful phone from every angle. It gives hope for a better future in the smartphone world and most importantly, it's usable and despite being very stylish, it is very easy to use.
2. Virtual home button: do more with less
This time, Samsung has completely ditched the physical home button and now the home button is virtual. With a little hard press at the bottom of the phone's screen, you can access home button features. The button also supports haptic response and with a hard press, it can be accessed from anywhere. With glass, metal and a huge screen, the phone looks stunning and without the physical home button, it looks a complete one piece.
3. The Processor: highly capable
Whether your mobile comes with Snapdragon 835 (USA) or an Exynos 8895 chipset (Asia, Canada, and Europe), without a doubt the Samsung Galaxy S8 Plus is one of the fastest smartphones available. With the 10nm process, the device is more energy efficient, faster and supports gigabit LTE. Additionally, the support for DeX goes extremely well with the Galaxy S8 Plus and you can't expect the same from many other phones around.
4. Iris & Face Recognition: future is here
Samsung Galaxy S8 Plus users can lock and unlock their phone through biometric systems including iris scanner, facial recognition, and fingerprint sensor. The fingerprint sensor has become a common technology and it is available on many high-end devices. What makes the S8 Plus more appealing is the presence of iris and facial recognition systems. Samsung claims that it is offering 'defence-grade security' to users. Facial recognition on the S8+ is easy as all you need to do is to use your phone as if you're taking a selfie. Same goes with iris scanner as you just have to just align your eyes with the two circles on the screen.
The Bad
1. Fingerprint sensor: poor placement
The bad news is the fingerprint sensor is placed badly. Many people use the fingerprint sensor to unlock their phones because it is way more secure than face recognition and easier than iris scanning. The problem is Samsung has placed the fingerprint sensor just next to the rear-facing camera. So unless you master the art of placing your finger exactly on the scanner, your fingers will cause accidental lens smudges many times throughout the day. Given the display size, the fingerprint sensor is badly placed.
2. Bixby button: a pointless addition
With Bixby, Samsung is trying to challenge Google Now with its own small app that at present redirects users to different applications. The biggest problem with the feature is it is incomplete. There's nothing much to do with Bixby because it needs significant improvements which will take time. But Samsung in hurry added a dedicated button for Bixby on the Galaxy S8 Plus. This addition is simply useless at this point of time, but you have to deal with it if you are purchasing the phone. The placement of this button is also near the volume buttons, so there are chances that you will end up accidentally hitting the button.
Staff Writer; Corey Shaw
Have any Tech Tips? News? Hit up our Tech Guru at; CoreyS@ThyBlackMan.com