Sony Xperia XZ1 & 3D Creator: Sony Goes Creative With Technology.
(ThyBlackMan.com) For the first time since the invasion of virtual reality and augmented reality, the smartphone industry is talking about 3D. Apart from 3D games, there's nothing much available to experience 3D on smartphones. But Sony Xperia XZ1 has just started a new trend, 3D photography with a smartphone. The latest Xperia XZ1 smartphone brings a truly amazing 3D-scanning feature which is one of its kind in the smartphone industry.
It is the first phone through which you can take 3D pictures and share with friends on Facebook, Twitter and whatever social media platforms you use. The XZ1 comes as an announcement at IFA in Berlin. Here's what the new phone brings and why you should know about its unique feature called 3D Creator.
Highlights:
It lets you create a 3D avatar of yourself with full augmented reality support

You can chat using 3D stickers

The phone lets you capture full 360-degree pictures of objects which you can share and 3D print
You can't do this with any other phone, so obviously, it is a groundbreaking idea to play with objects in the real and virtual world without using a bunch of hardware and software applications. The best thing is, you can do this all without needing Wi-Fi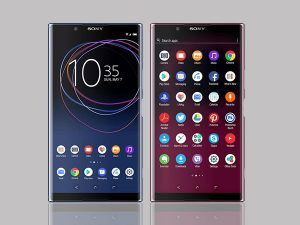 connectivity or any additional scanner. In seconds, you can scan any object with Sony Xperia XZ1.
After watching the 3D Creator's official video, one thing that comes to mind is Snapchat's filter. You may have used or seen people using puppy faces on Snapchat. The 3D Creator in XZ1 smartphone takes those things to the next level by integrating AR with 3D technology.
You can actually bring your 3D scans into the augmented reality world and put your own objects or avatar in different bodies. If you have ever played Pokemon GO, you know how those creatures look inside your bedroom, garden or anywhere you see them. The same effects can be developed with Sony's Xperia XZ1. You can see how your avatar or other objects look like in any space.
Many people don't have 3D printers at home, but there are companies who provide 3D printing services. So, in case if you are feeling that the feature is going to be useless for you unless you spend a lot of money on 3D printing, this wouldn't be the case. You can easily print 3D objects at home or get it done by professionals. The editing tools Sony provides wouldn't require you to take help from professionals to make your objects better before you print them.
Sony Xperia XZ1 features & specifications
The phone comes equipped with a 19MP Motion Eye camera. The best thing about Sony's camera is that it comes with a 25mm wide-angle G Lens F2.0, and you can capture super slow-motion video at 960fps with this phone. The front camera is also a big thing which is a 13MP sensor with Intelligent Active mode. Sony is a leading camera maker and this phone proves it.
The phone is powered by a top of the line Snapdragon 835 processor and runs on Google's Android O. A 5.2-inch display is HDR10 compliant, it is a Triluminos display supported by the X-Reality engine. In terms of hardware, it's a beast that comes with a non-removable 2700 mAh battery with Quick Charge support. The Sony Xperia XZ1 sports a 4GB RAM and comes with 64GB internal storage capacity.
Sony doesn't need to go bezel-less with its Xperia product range just to stand out. When other smartphone makers are fitting bigger display in small size, the Xperia XZ1 in 148 x 73 x 7.4 mm size looks premium with its 68.6% screen-to-body ratio. Sony doesn't need such changes to sell its mobile phones. All it needs is innovations in technology which is beyond the design elements. By embracing 3D technology, the company has successfully made it sure that the Sony Xperia XZ1 will stand out when it reaches the store shelves in mid-September.
Staff Writer; Corey Shaw
Have any Tech Tips? News? Hit up our Tech Guru at; CoreyS@ThyBlackMan.com