Destiny 2 Microtransaction: It's All About How Deep Your Pocket Is.
(ThyBlackMan.com) Destiny 2 is finally here and players are not happy with the game's microtransaction system. This is one of the aspects many players complained about in the original Destiny game. Things haven't changed a lot but microtransactions remain the same and in fact, it has gone worse this time.
With the new game, the Eververse Trading Company is still the same and handles your transactions for Silver. You can buy Bright Engrams from the store and these engrams contain special loot. So if you hand over the engrams, you get random item available on the discrete loot table. One thing you must remember is that you can convert 200 Silver into one Bright Engram. Here's how it goes.
1 Bright Engram for 200 Silver

3 Bright Engram for 500 Silver

5 Bright Engram for 500 Silver
It is obvious that you're not going to get Silver easily and for faster progress, you'll end up buying Silver with real cash. On both PlayStation Store and Microsoft Xbox Store, the price for Silver is as follows.
500 Silver for $4.99

1100 Silver for $9.99

2300 Silver for $19.99

5800 Silver for $49.99
The Eververse Trading Co. in Destiny 2 is accessible only after the players reach level 20. It is not very difficult and time-consuming to reach there, and once you hit the level 20, you'll be asked many times to visit the store to adore your weapons rack and expand your wardrobe. If you feel tempted and decide to buy Bright Engrams, be ready to use real money in case if you don't have enough engrams for the items you want.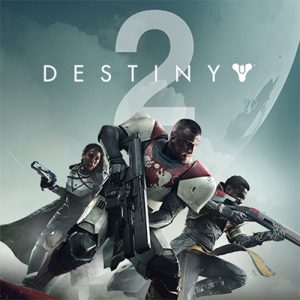 Asking for in-game purchase and pay-to-win are not new concepts. Many game developers are adding microtransaction system to their games. What disappointed fans the most is that Bungie didn't inform players about some of the changes they made with the new game. One of the biggest concern among players is how shader works. In the original game a shader can be applied to a gear many times, but in Destiny 2, you can't do the same. A shader is a consumable item in the latest game, so once you have used it, it's gone forever.
To get shaders in Destiny 2, you can decrypt Bright Engram at Eververse Trading Company or you can buy blind loot boxes to get them. Bungie and Activision have taken their fans frustration to a higher level by offering mods that significantly affect the gameplay. It's a kind of pay-to-win formula because when you apply these special mods, they boost the character. So if your character becomes more resistant to damage or gets your class abilities to charge faster than normal, anybody would be tempted to spend money.
It looks like Destiny 2 players who are ready to spend money can get a lot from the Eververse Trading Company. Many mods and special items are available for those who are willing to pay but whether these special items are worth spending or not remains to be seen.
The good thing is that players can earn Bright Engrams through the campaign and it is not really necessary to spend money. Every time a player fills the experience bar, he will receive a Bright Engram. But the way the game goes, it's really hard to avoid Eververse unless you are passionate enough and ready to progress through the campaign without using real cash.
Players are angry and most likely they will be told by the developer that the items which can be bought with real money can also be earned by playing the game normally. So those who don't have enough time to make a little progress every day, the microtransaction system will turn out to be the best thing for them.
Staff Writer; Corey Shaw
Have any Tech Tips? News? Hit up our Tech Guru at; CoreyS@ThyBlackMan.com