Motorola Moto X4 First Impressions: It's Beautiful & a Fair Trade-off.
(ThyBlackMan.com) The Motorola Moto X4 is capable enough to attract anyone with its premium look. The whole back panel of the phone is one of the best things a mid-range phone by Lenovo & Motorola could get. Made with a single piece of 3D contoured glass with an aluminium frame, the phone looks absolutely stunning. The Moto X4 is currently not available and is expected to arrive sometime in September.
If you look at its back side, the Moto X4 sports a dual camera setup with 12MP (F2.0) and 8MP (F.2.2) sensors. When compared with other medium-range phones, this is undoubtedly a step up. The phone is stunning and its back is exceptionally shiny. On the positive side, the phone is water and dust resistant with the IP68 rating. There's a very less number of phones available in the same price range that offer these features.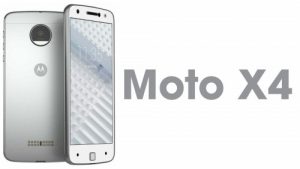 The camera setup is a bummer. Why the designers chose to make it so oversized is not clear, but it doesn't look that bad. There are fine lines on the camera module that make it look like a round-shaped watch face. There's a front-mounted fingerprint scanner which is easy to use and works accurately without hassle.
The Motorola Moto X4 is not a very big phone but it comes with a 5.2-inch screen with a 1080p display. The quality of the display is good enough and the phone's edges also don't cover a large area. Motorola is not embracing the narrow bezel trend so if you are choosing this phone, be ready for 68.4% screen-to-body ratio which is not at all a negative point for this premium-looking phone.
Overall it's a good phone, but your biggest disappointment will come from its hardware. The Motorola Moto X4 doesn't feature groundbreaking components. You get a Snapdragon 630 chipset coupled with 3GB RAM and 32GB internal storage. Just like many other phones, you can expand the storage capacity by inserting a memory card of up to 256GB. In some countries, the phone will be available in 4GB RAM variant. Since there's no official announcement about the list of these countries, it's better not to be excited or feel bad. The device runs on Android 7.1 Nougat which is a fair deal.
Another surprising feature in Motorola Moto X4 is that you can connect up to four headsets over Bluetooth while each having its own control settings. You can individually control the volume level and channels for each of the connected headphone. This is obviously far from how an average user uses a smartphone every day.
Practically, Moto X4 offers everything you can think of in this price range but apart from its camera quality and shiny look, nothing on the phone makes it stand out. The phone comes equipped with a 3000mAh battery which is a decent addition as the device features Snapdragon 630 which is a battery efficient chipset.
Why the phone appears to be a good choice for average users is that Moto brings clutter-free Android in this phone. Other than that the phone doesn't lack essential features and hardware. Another interesting feature you'll find in the Motorola Moto X4 is Alexa. The integration of this virtual voice assistant gives more convenience to the user. The native integration of Alexa helps you control the AI-based assistant without waking your phone up. Amazon has been working on improving Alexa and without a doubt, it is one of the best virtual assistants available in the smartphone realm. Thankfully, the voice recognition system is robust and is not integrated with the phone's core settings. As a result, your phone remains safe as nobody can mess with its settings through random voice commands.
Motorola has not confirmed when the phone will be available. Once the phone arrives, a lot more about its quality and performance can be found.
Staff Writer; Corey Shaw
Have any Tech Tips? News? Hit up our Tech Guru at; CoreyS@ThyBlackMan.com