Know little more about Lablynx.
(ThyBlackMan.com) Just about a decade back, Electronic Lab Notebooks or ELNs were designed to address to a number of practical problems. It was particularly meant for the scientists and students face while trying conventional notebooks to track their progresses in research. You can now see ELNs making their appearance such about everywhere- from government labs to biopharmaceutical industries. And there is more than one valid reason for their popularity.
The Transparency Factor
Perhaps, the most important aspect of using an ELN is that it offers an amazing level of flexibility. This is something you are going to enjoy with the traditional notebooks. That being said, your pages would not only contain texts and images, but a number of complex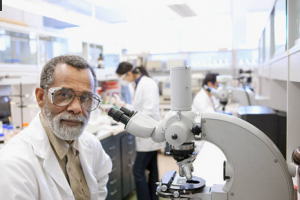 items, including molecular structures! What is more, you have rooms to keep your file attachments, links, thus making your notes more comprehensive than ever! Premier manufacturers like LabLynx help you link all the laboratory pages to any pages or notes.
Ensures Better Collaboration
Paper notebooks do not give you the option to keep various copies, which you might need to keep in the laboratories, or share with others real time. An electronic lab notebook will help you share with other researchers, thus helping in better collaboration. Again, when you share the information on a laboratory database then the other members of your laboratory can also search the necessary information across the lab notebooks. And they can make it even when you are working with your own electronic notebook. This goes a long way to make your notes more comprehensive and cohesive.
Cost Efficacy Matters
There was a time when high-end laboratory equipment were ridiculously priced, which made it affordable to a very few users. However, with the sky-rocketing popularity of e-notebooks, especially among pharmaceutical companies, there is no dearth of production these days.
LabLynx and similar pren
As ELNs have increased in popularity, particularly in the pharmaceutical company, more vendors have produced this type of notebook, which has driven down prices. In addition, the amount of time saved by using an electronic lab notebook over a paper lab notebook contributes to its cost effectiveness.
At you might like to know is that LabLynx provides you with one FREE with your (free) sciCloud.net® account when you join (also for free) the LIMSforum.com community for all laboratory, informatics, medical and science professionals!
ciNote is part of the default selection of apps in sciCloud.net®, and it comes already coupled with the OSF Open Science Framework, so you can get to work right away on secure collaborative or closed projects.
Your free cloud-based ' SciNote ELN lets you, and anyone else you allow access, to fully document your projects and generate reports. Features include:
Create and modify projects and their workflows

Time/date stamp all actions and notes/comments

Set due dates for tasks

Create protocols

Upload results or any kind of files

Controlled, secure access and sharing

Powerful search tool to find any projects or content within them

Easily-generated and modifiable reports
Staff Writer; Terry James