Four Things to Never Compromise on in a Relationship.
(ThyBlackMan.com) In life, you have to uphold a certain code for yourself. Whether it is in how you deal with people professionally or on a personal level, we all have a way that we believe we should be treated and how we should treat others. All of this rings true for the kind of relationships we have.
Men and women both have things that they consider to be non-negotiable when it comes to commitment. This is how it should be. If you are in a relationship, there should most definitely be things that you, as a man, refuse to compromise on. Yes, compromise is good for a relationship, but that depends solely on what it is you are trying to find common ground. When it comes down to it, there are just some things you cannot and should not budge on.
Here are a few of them to keep in mind.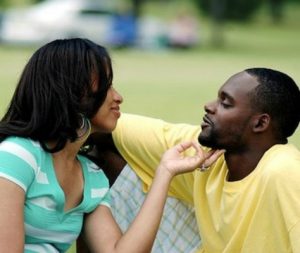 Respect – Demand It
A person who loves you is going to respect you. If they show a reckless disregard for you as a person, that's an issue and it's something you should not take lightly. We all know what disrespect looks like and if you experience it in your relationship, call it what it is. Don't try to mask it as something else for the sake of staying in that relationship. It is only going to get worse.
Boundaries – Set Them
You have got to set boundaries in a relationship. This comes in many forms. You must draw a line with your woman so that she knows exactly what you will and will not take. This can be establishing a protocol for company (including family members). Letting her know up front how you expect to be treated or even physical boundaries. The key is to let her know what and why the boundaries are.
Friendships – Value Them
A lot of times, people give up their friendships once they are in a relationship because their newfound love demanded them to for one reason or another. If you have real, genuine, solid friendships, you owe it to yourself to value them, even if your significant other (SO) doesn't. You are your own person, and we all need those people in our lives that know us and can see things happening to and around us that we can't. If your SO doesn't understand that, then that is a red flag that you don't need to ignore.
Concerns- Listen to Them
Speaking of red flags, if one comes up for you, do not dismiss it. Women are not the only ones with intuition. Men have that gift as well. If something happens between you and your SO and it raises an alert within you, listen to it. Don't brush it off for the sake of saving your relationship. The concerns that you have are valid. Evaluate them, take it to your woman and go from there. Usually, a red flag on a certain behavior, train of thought or action can be an indication of something else that needs your attention, so pay attention.
Remember, things happen in our lives because we allow them. You set the standard for how others treat you. Set it high.
Staff Writer; Rasheda Abdullah