Janet Jackson, Beyonce reflecting her image while on stage.
June 16, 2017 by Staff
Filed under Uncategorized
(ThyBlackMan.com) I believe it's fair to say that the testament of an artist's greatness is the positive impact they have on the generations to come. No one climbs the latter to greatness alone. The ladder is built off the accomplishments of others and that's the beauty of it. I don't consider myself a member of the Beyhive, but I am a fan. Beyoncé's performances are amazing, and I find the artistry of her videos epic.
Let's be honest the dancing in a Beyoncé video is beautiful, wild, free and yet still ordered. Its sexy, jazzy and cool all at once and I admit I love it. Beyoncé's dancing has people that don't like to move ready to learn her steps. There is a celebration of rhythm, beauty, strength, consciousness and a womanly seduction that screams feminine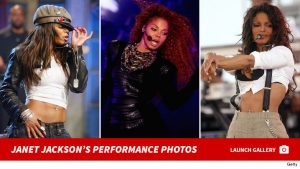 power. This can all be felt in the dance. It often calls me back to Janet Jackson.
When I was a young girl, and teenager, Janet Jackson has the videos and dance that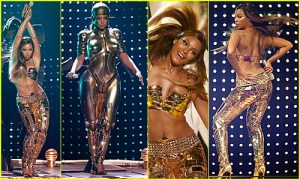 could inspire the same feelings for her time. When I saw the dancing in the Formation video I thought about Janet Jackson's Rhythm Nation, If and I Get So Lonely immediately. The hand count down in the Rhythm Nation video was epic and we say it everywhere. Well, hands are still turning from Beyonce's Single Ladies…everyone caught on. This is in no ways a comparison…but more of looking at the evolution of the impact of dance Janet Jackson to Beyoncé.
It would probably never happen but could you imagine Beyoncé and Janet Jackson on tour?! To see the mirror effect off their dance sequences would be amazing. Both Beyonce and Janet Jackson are superstars, and legends in their own right. If Janet started the show and it then phased into Beyonce and ended with us seeing them on stage together we would see the evolution of epic performance.
Janet Jackson definitely learned from the best in her brother Michael Jackson, and I wouldn't be surprised if Beyonce named Janet Jackson as one of the entertainers, among others such as Tina Turner, that she looked up to. Though this concert idea of mine is merely just a dream it would be awesome to see. Beyoncé has most certainly grabbed the torch of dance and performance from Janet Jackson and others and made it her own. It will be fun to see who Beyoncé can pass the torch to next.
Staff Writer; Adonicka Sassy