Driving while intoxicated is a bad idea, and here's why.
(ThyBlackMan.com) It might seem like something you can handle without any problems, or you might not feel overly intoxicated. However, many thousands of people are arrested each year for DWI offences. Those who are caught are the lucky ones because there are many accidents, injuries and deaths because of drunk driving.
While there are campaigns on the television and billboards telling people the dangers of drunk driving, there seems to be a constant number of offenders going through the courts every year.
Accidents
In 2016, there was an average of 10,000 people killed as a result of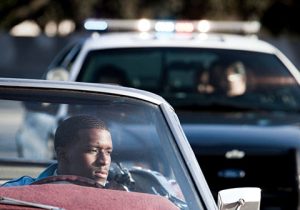 drunk driving accidents. Many of these may not have even been in the offender's car. Collisions with other vehicles or other road users may have contributed to this statistic.
There are also some pedestrians that get caught up in the problem by being in the wrong place at the wrong time.
Age
It might not be too surprising to know that the highest percentage of people with DWI arrests is 18-24-year-olds. They account for over 25% of all DWI arrests each year, and they are often the largest re-offenders.
States like Washington are trying to cut down on these repeat offenders by reducing the number of DWI offences to three before it becomes a felony. Although, there are some that believe there should not be any prior offences before it becomes a felony charge.
Alcohol
Beer was the main cause of drunk driving with over 54% stating that this was what they had before driving. Around 21% said that they had more than one type of alcohol which can sometimes lead to quicker intoxication.
States
When it comes to the number of DWI arrests by state, there are predictable results. The highest DWI arrests in 2015 of 214,828 were also the state with the largest population – California. The lowest was Delaware, although they have a population of just 907,135. However, their results were much lower than other states with a similar population.
What causes these differences in the figures are unclear, but advertising targeted at those specific demographics is trying to bring a halt to the increasing numbers.
Convictions
The result of all this is, of course, arrests and convictions for DWI offences. Lawyers such as those at Westchester DWI attorney are constantly trying to help those that have been drunk driving as well as the families of those that have been injured.
Hiring a competent attorney is crucial to seeking to get a good deal for the offender, but, they are also important for those that have been wrongly charged due to roadside breath tests.
Apart from lawyers trying to help those charged with DWI offences, there are others who might want to employ a personal injury lawyer if they have been the victim of a drunk driver.
It seems clear from these statistics that driving while intoxicated is something no-one should do. It can not only affect their lives but the lives of innocent people as well.
Staff Writer; Larry Page