Apple iPhone 8 Beyond Rumors: What Fans Want From This Launch.
(ThyBlackMan.com) It's a trend nowadays that some cryptic Chinese texts are being considered as potential Apple iPhone 8 leaks. Every year Apple launches a new phone and until it arrives, the speculations on the new iPhone's features, release date and specifications reach the heights. Beyond the rumors and speculations that usually appear from patent registration, bulk LED orders or some twisted statements, what's more important is what users actually want from the company.
Apple has a long history of delivering innovative products and especially the company's innovations in smartphone market are exceptional. So now when the rumor mill is suggesting us that iPhone 8 release is almost confirmed for September 2017, here's what Apple iPhone users want to see in the upcoming device.
Infinity OLED Display
Soon after the arrival of Samsung Galaxy S8, the Bezels around the iPhone 8 are expected to be thin. It is also expected that Apple may introduce the new iPhone in 2017 with no bezel giving it a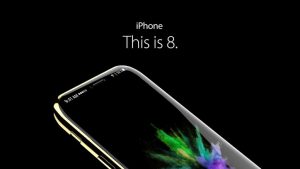 competitive edge over Samsung's devices. Some leaked design schematics also claim that Apple will probably remove the bezel, while there are reports claiming the bezel to be just 4mm wide.
Wireless Charging
Apple this year joined the Wireless Power Consortium. Many patents, job openings followed by this announcement made headlines and gave a clear indication that the company is working on wireless technology for its devices. The strongest candidate remains iPhone 8 which is expected to receive wireless charging and fans want to see the same.
Long Battery Life
No matter how advanced the new iPhone 8 will be, the biggest challenge for Apple is battery backup. The Apple iPhone 8 is expected to feature a bigger battery with improved logic board support. Long battery life seems to be a very simple request, but what's the use of a feature rich phone when it can't even last long?
More RAM For All The models
Unlike iPhone 7, Apple iPhone 8 is expected to feature at least 3GB RAM for all the models in the product line. At the launch of iPhone 7 and 7 Plus, many got disappointed as iPhone 7 Plus features 3GB RAM. The iPhone 8 release is expected to bring 3GB RAM for all of its models. However the company hasn't confirmed anything, the leaked reports claim that there will be no differences between the RAM in iPhone 8 models and Apple fans also want the same because 3GB RAM has become a necessity in the growing high-end application and gaming environment.
Next-gen Touch ID
The iPhone 8 should ditch the capacitive Touch ID system and the company should adopt a new, improved Touch ID system. With iris, face and enhanced fingerprint recognition technology, Apple iPhone 8 is said to turn the current Touch ID system into a complete optical system. Addition of such features will surely add a great sense of safety and security to the user experience.
True Tone Display
Apple has already introduced True Tone technology in iPad Pro, and now the company should do the same with iPhone 8 launch. The ability to change or adjust colors according to the ambient is something iPhone 8 users want from the company. This will not only enhance the user experience, but will also give an edge over the company's rivals.
Other Expected Changes
Apple will probably launch its new iPhone 8 sometime later this year and there are chances that the company will make significant improvements in the new iPhone design and features. Apart from the above-mentioned changes, long-time Apple fans would love to welcome some more cool features and improvements in the new iPhone.
It is being expected that Apple should switch from lightning port to USB-C port. Wall Street Journal in fact supported this fact, but later the claims were dismantled by many other publications. Additionally, Apple iPhone 8 is expected to feature better water resistance capacity. It is notable that the current iPhone models hold IP67 rating. What future holds for Apple is still under wrap, but it is sure that the company would want to get a competitive edge over its rivals.
Staff Writer; Corey Shaw
Have any Tech Tips? News? Hit up our Tech Guru at; CoreyS@ThyBlackMan.com.