Making Our Own Way.
(ThyBlackMan.com) I recently came across a story about a police officer that went into a Popeye's and struck up a conversation with a young sister working there. He could pick up on her passion for nursing, but the problem was she couldn't afford nursing it hence her current employment. The short of it was the brother started a gofundme account to raise the money for this young sister to go to nursing school. His moment of compassion, and resolve changed her life putting her on a path to a more promising future. This story led me to realize making our own way will include paying for our own. Granted this county is a capitalist society, but that paradigm does not benefit us as a community. Continuing the "I got mine you get yours" mentality will have a negative effect on our community as a whole.
It is very true that one can choose to do whatever they choose with the wealth they obtain. However, one shouldn't take an "it's all about me" stance then question what's wrong with the state of black community. It will take organizing and that requires money. It will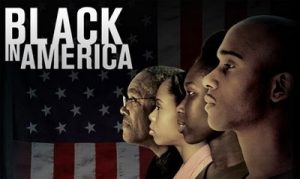 take us reaching out to people in our community that we can afford to sponsor and helping them achieve their goals. It is obvious we cannot rely on the government to meet the needs of our young people. Furthermore, we cannot simply look to our athletes and celebrities to always cut the check. Yes, it is a great help when they assist the community, but there are so many people that can also play a vital role.
The police officer mentioned realized if her could get 300 people to spare 5.00 they could help this young sister get to nursing school. This was a great example of what could be done when each of us look at the young people of today and see all of them as apart of us. We must look at all of them as worth our investment. When this is our stance communities can start when children are young and help prepare, and pool resources, for their future. Too many of our bright minds are working in fast food, or giving up on their dreams because they didn't know what needed to be done to reach their goals.
Making our way through the youth would empower us as a people, and it could be a way to decrease drugs and violence in community. Granted it is understood that everyone can't be saved, nor will everyone be willing to make the sacrifices necessary to honor an investment in their education. Yet, we can't let this stop us from going into community and facing our youth, and their dreams.
It is important for the young people to know what they do with themselves is important to the future of our people…its bigger than just them. We would have to fully embrace this degree of empowerment to sow it into the next generation. We should never lose inspired minds because they don't have the financial resources to go to school. Many of us can't just give a young person hundreds of dollars for school, but when many of us come together lives can be changed. Maybe we could reach young people if they understood, and could see, that they are a priority…they are our lifeline.
Staff Writer; Christian Starr
May connect with this sister over at Facebook; https://www.facebook.com/christian.pierre.9809 and also Twitter; http://twitter.com/MrzZeta.