Try Something Different: 3 Alternative Vacation Ideas.
(ThyBlackMan.com) Most people spend their summer vacations relaxing on a beach under the scorching sun. That's fun (for a while), but sometimes you need to think outside the box and gain new experiences. There are only so many times you can sit on the seafront before it starts to get boring. With that in mind, we've come up with three alternative holiday ideas you might like to consider this year. Lots of families are currently checking travel websites for the best deals this summer. Before you make your booking, take a look at some of the suggestions below. They could make your time away far more exciting.
Sports Vacations
If you're a sports lover, you might like to consider a suitable package for your holiday this year. Perhaps you like the idea of taking golf breaks from GolfingGetways.com? Maybe you fancy following your favourite ice hockey team to their next European tournament? The possibilities are endless, and there are lots of companies operating in those niche markets. So, you just need to consider your interests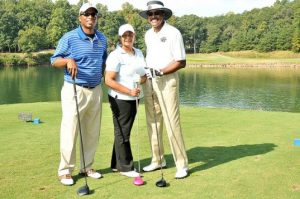 before searching online. If you can't find an agency that sells the sports experience you're after, you can create it yourself. There are lots of sites that list cheap flights all over the world. So, if you can't find a package, you'll just have to make one.
Expedition Vacations
There are hundreds of fascinating archaeological sites all over the world. The only issue is that reaching some of the most impressive ones will require a lot of legwork. For example, people who want to follow the Inca trail and spend time at Machu Picchu will need to walk every day for at least a week. Of course, it is possible to hire a helicopter to take you to the top. However, we think that spoils the fun. If you like the idea of turning your holiday into an expedition, you just need to take a look online. Make a list of the most interesting sites around the world and then search for travel companies offering that experience.
Volunteering Vacations
Sometimes we all need to give something back. For that reason, volunteering as part of your holiday could be a wise move. You'll get to be up close and personal with people from another culture. So, you'll get a much better experience than you would if you simply booked a hotel. There are lots of companies that organise volunteering trips every year. You just need to identify the ones that seem most worthwhile. Perhaps you like the idea of helping to build a school in Africa? Maybe you've like to assist flood victims in the Philippines? The final decision is down to you.
Taking an alternative vacation could end up being the best move you make this year. You won't get bored because you will have lots of new experiences. Sure, you might need a few days to rest when you get home. However, nothing is stopping you from booking the extra time off work. The world is a beautiful place, and you should aim to see as much of it as possible during your lifetime.
Staff Writer; Larry Love