ESSA – Every Student Succeeds Act: Black Parents Stand Up..
(ThyBlackMan.com) Today, across the United States in nearly every African American community, millions of parents are striving to do all that they can to ensure that their children receive the highest quality education possible. In many cities and towns, the public school dropout rate is now declining among African American students.
This is the perfect time to reaffirm the critical importance of attaining a good education. The Every Student Succeeds Act (ESSA), we believe, offers African American parents more opportunities to get involved in determining the quality of education for their students at the local level.
Once again, even while there are more legislative debates in the U.S. today concerning funding for education, until a different law is enacted, ESSA is the law of the land. Our task is to encourage more parental awareness, involvement and engagement.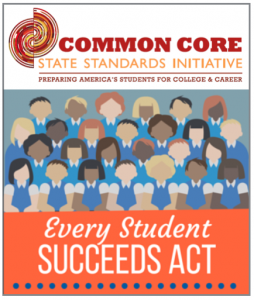 What we are hearing from African American parents from the west coast to the east coast is that they need more information concerning how each state is planning to respond to the mandates that the new ESSA law requires.
The National Newspaper Publishers Association (NNPA) reaches more than 20 million African Americans per week and the feedback that we are receiving from interested parents is very telling and instructive. Education is a priority issue and parents in our communities are "fired-up and ready to go!"
Black parents today are becoming more involved in parent-teacher association (PTA) meetings in record numbers across the country, because of the prevailing uncertainties and challenges concerning the funding and accountability of public education in America. That's the good news.
We have always advocated for more parental involvement in the education of our children. Yet, the bipartisan passage and enactment of ESSA is now being undermined and challenged by some of the most ultra-conservative members of the U.S. Congress; some education advocates believe that their opposition to ESSA stems from lingering resentment towards President Barack Obama, who signed the bill into law in December 2015. The law is currently being implemented state by state.
Simply put, we cannot afford to be silent about the education of our children. As a parent and grandparent, I know personally how important every day and every year of education is to the future development of one's life and career success.
In our communities, we all know that it takes a village to raise a child successfully, but that village must have an adequately funded and high quality, effective public school system for the village to do its job with respect to the education of every child in the village, without discrimination and unequal educational opportunities and access.
Thus, let's keep standing up and speaking up at PTA meetings. As parents, let's demand the implementation of ESSA to help bridge the educational gaps caused by prior inequities and poor funding.
The future of the village and the future of the nation are at stake. Education is the key to empowerment. Let's remain vigilant and active. This is not the time for passivity. All the children and youth of our communities deserve a better education and life.
Written By Benjamin F. Chavis Jr.
This brother is president of Education Online Services Corporation and the Hip-Hop Summit Action Network and can be reached for lectures and for other consultations at:http://drbenjaminfchavisjr.wix.com/drbfc.