Games, Scores and Tickets: Top Android Apps for Sporting Dads.
(ThyBlackMan.com) Even if you can't be at the big game in person you still want to feel like you are part of the action, which is where your smartphone can be a useful ally and give you access to all the scores, data, and information you could possibly want.
Here is a look at some must-have apps to have on your smartphone. Including how to get all the latest scores, which apps are best for covering international sports action, and suggestions for getting up close to the action.
Dad and sports fan
Not that you would swap being a dad for one moment, but you also like the idea of being a big sports fan too, so you will have to do a bit of multitasking and look after the kids while getting all the updates and news you want to keep you in the loop on your favorite sports events.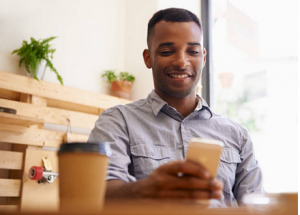 If you want to know the score right now but have to keep a close eye on the kids, the most obvious solution would be to have some apps loaded that give you the information you want as the action unfolds.
TheScore is an app that aims to give you a comprehensive sports roundup and live scores, and ESPN or CBS Sports are also others to consider if you want a choice of options, including the chance to personalize the app so that you can get specific updates on your favorite team.
International action
Yahoo! aims to be one of the top sports news sites and to live up to that billing it also brings you the latest English Premier League action as well as other international sports events.
This app should satisfy most sports-mad dads as it covers virtually every imaginable sport both in the US and in Europe as well. You can program the app to send you notifications for any sport or event that is of interest to you, so you shouldn't miss a thing while the action is happening and you are not there because of family or work commitments.
The app is customizable to your preferences but if you don't want your sports information interrupted by ads, you will have to pay to get them removed.
The weather can also play a big part in the outcome of a sporting event and even whether it is on or not. You can get a weather app on Google Play that gives you real-time data and helps offer a clearer picture of game conditions.
Sports-mad family
If you have managed to instill a passion for sport into your kids it is likely that they would love to go to the game with you too and soak up the unique atmosphere of a big sporting event.
You can use apps like SeatGeek and Gametime to search out the best ticket deals and plan your trip to support your favorite team, or just take in the action at any NFL, NBA, NHL, MLB event.
If you are a sports fan and a dad in equal measure, these apps will help to ensure you are never far away from the action.
Staff Writer; Steve Hall