Did Boston's past scare off NBA All-Stars?
(ThyBlackMan.com) The NBA trade deadline passed without any major trades of big name players other than DeMarcus Cousins heading from Sacramento to New Orleans. One of the NBA teams that was thought to be targeting NBA All-Stars to acquire was the Boston Celtics. The Celtics have a great combination of young talent on inexpensive contracts and potentially high NBA Draft picks. They were equipped to possibly acquire NBA All-Stars like Jimmy Butler or Paul George. They were unable to trade for either. However, there is some thought that those NBA All-Stars were possibly reluctant to join the Celtics long term because of the pressures of Boston. Boston sports fans are as passionate as any city's fans in America. Passion for sports can often times spill over the line of bad taste and terrible actions as current Boston Red Sox star pitcher David Price recently made reference to in a Boston Globe article.
David Price was one of the top free agent baseball players available prior to the 2016 Major League Baseball season. He had a number of teams interested in his talents before he signed a contract for seven years over $217 million with the Boston Red Sox. When he signed that multi-million dollar contract, Price did not realize that the contract came with some racial taunts at Fenway Park last year as he told Peter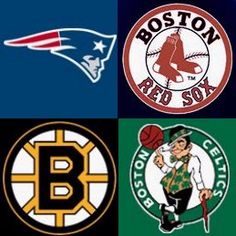 Abraham of the Boston Globe. Price, who has a black father and white mother, did not expect to hear those taunts from fans of his own team.
Boston has a very complicated history with black athletes even with the legendary Boston Celtics center Bill Russell. Russell, who played in Boston during the 1950s and 1960s, wrote about about experiencing racism in Boston following his playing career. "Boston itself was a flea market of racism,'' he wrote. "It had all varieties, old and new, and in their most virulent form. The city had corrupt, city hall-crony racists, brick-throwing, send-'em-back-to-Africa racists, and in the university areas phony radical-chic racists. . . . Other than that, I liked the city.''
Although Boston currently has a 24 percent black population with a 17 percent Latino population, there are still question marks about how black athletes will be received in the city. In 2012, Washington Capitals hockey player Joel Ward, who is black, was subjected to racist tweets from Boston Bruins fans after scoring an overtime goal against the Bruins. When the Boston Red Sox were bought by new owners in 2002, they acknowledged the racist history linked to the team. There is some past and recent history of racism in Boston but it is fair to acknowledge that Boston also has a history of enjoying its minority athletes as well like Pedro Martinez and the recently retired David Ortiz. It is difficult and unfair to categorize a city as "racist" but it is tough to overlook David Price's words. NBA players are aware of Boston's past and current history and have to decide for themselves if the city of Boston will be suitable for them.
Staff Writer; Mark Hines