Modern Mindfulness: Effective Exercises, Activities and Apps for Finding Your Focus.
(ThyBlackMan.com) With the inundation of information that streams through all of our devices nowadays, it's no wonder that some people may feel stressed out and overwhelmed on a regular basis. When you combine the problems of your everyday life — your career, your family, your bills — and the news from the rest of the world, it seems as if it's a custom-made recipe for stress.
The good news is that with today's mobile devices, you can find respite from the rest of the world wherever you are. There are apps that are designed specifically for reducing stress and making you feel more relaxed. Here are some great apps you can download and open the next time you just want a few minutes to yourself to relax and recharge.
7 Minute Workout
One of the most effective ways to deal with stress is to exercise: just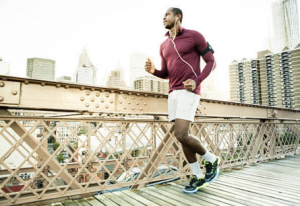 a few minutes every day can go a long way to reducing stress and making you feel more healthy overall.
This workout app is focused on giving you a quick burst of energy anytime you need it. It takes several high-intensity exercises and packs them into a manageable time that you will hard pressed to find an excuse for not having enough time for. Not only will these exercising tighten your abs and tone your muscles, the endorphins that are released during exercise will help you feel more calm and relaxed once you are finished.
The best part is, you don't need any equipment: just a wall and a chair can get you through all of the workouts and back to your life in no time.
Coloring Book for Me & Mandala
Remember how relaxing it was to grab your coloring book as a child and scribble away for hours? The popular childhood pastime has been reinvented for adults, and the Coloring Book for Me & Mandala app for you Android devices is a great way to relax at home or on your commute.
The app features tons of different designs to color, from geometric and abstract designs to wildlife and mandalas that you can spend as much or as little time on as you want. There are over 25 different palettes to choose from and each one has eight different colors you can use, so you will never have trouble finding a color scheme that matches your mood.
Prana Breath
Do you know why people tell you to take a breath when you're upset? It's because breathing is a great way to reduce stress and collect your thoughts.
This breathing app will lead you in breathing exercises that are designed to invoke peacefulness and calmness. Each exercise lasts about 15 minutes and will leave you feeling refreshed. The best part is that there are absolutely no ads to distract you from your breathing and the app will give you feedback and analysis on how you are doing.
The next time life leaves you feeling stressed, try one of these apps to calm down.
Staff Writer; Steve Foster