Artificial African His-Story vs Authentic African History.
(ThyBlackMan.com) In the eyes of mainstream America, they deliberately pick pseudo-heroes for our community in the form of rich paid bourgeoisie who are not only desensitized from the struggles that the rest of us go through, but also they do absolutely nothing for African people in this country from Michael Jordan to Oprah Winfrey.
The main reason why rich paid urban bourgeoisie like The Michael Jordans to The Oprah Winfreys are celebrated by mainstream America is because they are not a threat to imperialism as well as spending their entire pandering and seeking approval and validation that they got from the colonialists which is a severe mental illness that is common among many urban athletes, entertainers, and rappers today.
Many of us don't actually know the difference between Artificial African His-Story vs Authentic African History and the reason why I chose to write about this particular topic is to explain the difference between the two.
Intro: Here's the difference between Artificial African His-Story vs Authentic African History.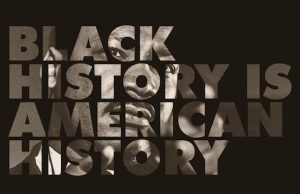 Artificial African His-Story – Recently, Tamron Hall became the "first black woman" to ever anchor The Today Show. Although this is an great achievement for her, but this is not a real achievement that is beneficial to our community because it only benefits the colonialists that gave her that opportunity. So therefore this is a huge example of artificial African His-Story in the eyes of colonialists that doesn't benefit our community at all.
Authentic African History – Harriet Tubman was born a slave on Maryland's eastern shore, she endured the harsh existence of a field hand, including brutal beatings. In 1849 she fled slavery, leaving her husband and family behind.
Tubman using the network of antislavery activists and safe houses, known as the Underground Railroad, returned to the South at least 19 times to lead her family and hundreds of other slaves to freedom. Later she helped John Brown recruit men for his raid on Harper's Ferry, and in the post-war era struggled for women's suffrage.
Harriet Tubman changed American history as a pioneer activist. In Sarah Hopkins Bradford's book Harriet Tubman: The Moses Of Her People, originally published in 1869, Tubman's famous quote states: "There was one of two things I had a right to, liberty or death; if I could not have one, I would have the other."
Authentic African History – Bob Marley along with Usain Bolt are the biggest celebrated figures in Jamaican history.
At his peak, he was seen as a threat to the police & The Establishment & politicians had sought to use him as a pawn for their political chess game, which was unsuccessful. Marley hated politicians, the police, & The Establishment
His songs were powerful political messages that stood up for the powerless, the poor, the forgotten, & the oppressed
Born to a black mother & a white father, Marley was proud of his black heritage
When Bob was 16, he followed his dream of becoming a musician, for many Jamaicans, it was a way of escaping the cold harsh ghettos
1966, Marley married Rita Anderson, and moved near his mother's residence in Wilmington, Delaware in the United States for a short time, during which he worked as a DuPont lab assistant and on the assembly line at a Chrysler plant, under the alias Donald Marley. And in The States, he saw the racism & oppression that his fellow blacks were facing in America at that time, so that inspired him to become more of a revolutionary, inspirational figure, & social reformer & activist through his musical message
Though initially raised as a Catholic, Marley became interested in Rastafari beliefs in the 1960s, when away from his mother's influence. After returning to Jamaica, Marley formally converted to Rastafari and began to grow dreadlocks. The Rastafari proscription against cutting hair is based on the biblical Samson, who as a Nazirite, was expected to make certain religious vows, including the ritual treatment of his hair as described in Chapter Six of the Book of Numbers
While in London from '72- '74, he also faced racism & discrimination from the people in London. Despite all of that, The Wailers' first album for Island, Catch a Fire, was released worldwide in April 1973, packaged like a rock record with a unique Zippo lighter lift-top. Initially selling 14,000 units, it didn't make Marley a star, but received a positive critical reception. It was followed later that year by the album Burnin' which included the song "I Shot the Sheriff". Eric Clapton was given the album by his guitarist George Terry in the hope that he would enjoy it. Clapton was suitably impressed and chose to record a cover version of "I Shot the Sheriff" which became his first US hit since "Layla" two years earlier and reached #1 on the Billboard Hot 100 on 14 September 1974. Many Jamaicans were not keen on the new reggae sound on Catch a Fire, but the Trenchtown style of Burnin found fans across both reggae and rock audiences.
During this period, Blackwell gifted his Kingston residence and company headquarters at 56 Hope Road (then known as Island House) to Marley. Housing Tuff Gong Studios, the property became not only Marley's office, but also his home.
The Wailers were scheduled to open seventeen shows in the US for Sly and the Family Stone. After four shows, the band was fired because they were more popular than the acts they were opening for. The Wailers broke up in 1974 with each of the three main members pursuing solo careers. The reason for the breakup is shrouded in conjecture; some believe that there were disagreements amongst Bunny, Peter, and Bob concerning performances, while others claim that Bunny and Peter simply preferred solo work.
On 3 December 1976, two days before "Smile Jamaica", a free concert organised by the Jamaican Prime Minister Michael Manley in an attempt to ease tension between two warring political groups, Marley, his wife, and manager Don Taylor were wounded in an assault by unknown gunmen inside Marley's home. Taylor and Marley's wife sustained serious injuries, but later made full recoveries. Bob Marley received minor wounds in the chest and arm. The attempt on his life was thought to have been politically motivated, as many felt the concert was really a support rally for Manley. Nonetheless, the concert proceeded, and an injured Marley performed as scheduled, two days after the attempt.
When asked why, Marley responded, "The people who are trying to make this world worse aren't taking a day off. How can I?" The members of the group Zap Pow played as Bob Marley's backup band before a festival crowd of 80,000 while members of The Wailers were still missing or in hiding. Marley left Jamaica at the end of 1976, and after a month-long "recovery and writing" sojourn at the site of Chris Blackwell's Compass Point Studios in Nassau, Bahamas, arrived in England, where he spent two years in self-imposed exile.
"Marley wasn't singing about how peace could come easily to the World but rather how hell on Earth comes too easily to too many. His songs were his memories; he had lived with the wretched, he had seen the downpressers and those whom they pressed down."
Survival, a defiant and politically charged album, was released in 1979. Tracks such as "Zimbabwe", "Africa Unite", "Wake Up and Live", and "Survival" reflected Marley's support for the struggles of Africans. His appearance at the Amandla Festival in Boston in July 1979 showed his strong opposition to South African apartheid, which he already had shown in his song "War" in 1976. In early 1980, he was invited to perform at 17 April celebration of Zimbabwe's Independence Day. Uprising (1980) was Bob Marley's final studio album, and is one of his most religious productions; it includes "Redemption Song" and "Forever Loving Jah". Confrontation, released posthumously in 1983, contained unreleased material recorded during Marley's lifetime, including the hit "Buffalo Soldier" and new mixes of singles previously only available in Jamaica.
The Conclusion – Our real heroes should never be the rich paid bourgeoise that you see in mainstream media like Oprah and Jordan. They should instead be Malcolm X, Nat Turner, Harriet Tubman, and others who fought and died for us.
Staff Writer; Kwame Shakir (aka Joe D.)