5 Black Male Authors You Should Know in 2017.
(ThyBlackMan.com) There are so many African-American male authors who have fearlessly examined cultural stigmas, provided intimate life details, presented new ideas and created remarkable fiction through literary works. This list is certainly not limited and can go on forever, but here are five black authors you should know about:
Wesley Lowery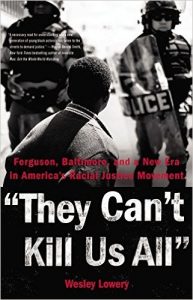 Lowery's first book They Can't Kill Us All: Ferguson, Baltimore, and a New Era in America's Racial Justice Movement was published November 15, 2016 by Little, Brown. The book describes the Black Lives Matter movement in the context of U.S. history as well as Lowery's personal history. The Seattle Times listed it as among the fall releases they "can't wait to read". The Boston Globe said Lowery "offers fresh insights into what it means to cover a broad national story about race in a rigorous and sustained way." Noting that Lowery wrote the book at 25, The New York Times said, "His book is electric, because it is so well reported, so plainly told and so evidently the work of a man who has not grown a callus on his heart."
Jason Overstreet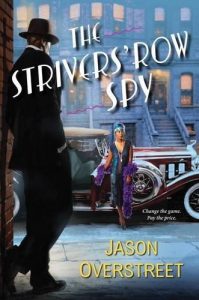 Jason Overstreet grew up in Colorado, Texas, and New Mexico. He attended two Southern California universities, earning a B.A. and M.S. before spending ten years in the field of education. After attending UCLA's Professional Program in Screenwriting, he turned to writing fiction full time. In Jason Overstreet's debut mystery, The Striver's Row Spy, the FBI's first African-American agent has a secret agenda. Sidney Temple's assignment is to move to Harlem, New York, in order to infiltrate "dangerously radical" Marcus Garvey's inner circle and report any incriminating activity to FBI director J. Edgar Hoover. But Sidney is secretly working to thwart the FBI's investigation while aiding black leader W.E.B. Du Bois. As Sidney and his spirited wife, Loretta, rise in Harlem Renaissance society, his mission becomes far more dangerous than he ever imagined.
Charles Richard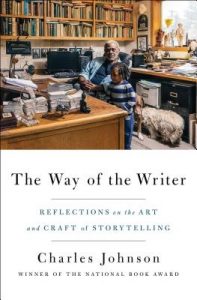 Charles Richard Johnson is a novelist, short story writer, essayist, and cartoonist. Johnson, whose balance of philosophy and folklore has been praised since the publication of his first novel in 1974, gained prominence. When his novel Middle Passage won the National Book Award in 1989. Like his other works of fiction, Middle Passage embodies Johnson's controversial version of black literature, defined in his Being and Race: Black Writing since 1970 (1988) as "a fiction of increasing artistic and intellectual growth, one that enables us as a people-as a culture-to move from narrow complaint to broad celebration." The Way of the Writer: Reflections on the Art and Craft iof Storytelling is his latest book.
John Edgar Wideman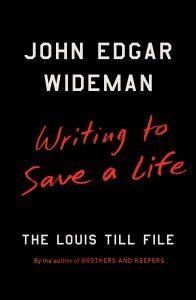 Author of Writing to Save a Life: The Louis Till File, John Edgar Wideman was born on June 14, 1941. He grew up in Pittsburgh, Pennsylvania, US, and much of his writing is set there, especially in the Homewood neighborhood of the East End. He graduated from Pittsburgh's Peabody High School, then attended the University of Pennsylvania, where he became an All-Ivy League forward on the basketball team. In 1962 he was the second African American to win a Rhodes Scholarship (New College, Oxford, England), graduating in 1966. He also graduated from the Iowa Writers' Workshop at the University of Iowa.
Ta-Nehisi Paul Coates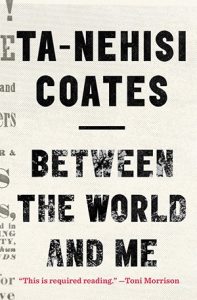 Ta-Nehisi Paul Coatesis an American writer, journalist, and educator. Coates is a national correspondent for The Atlantic, where he writes about cultural, social and political issues, particularly as they regard African-Americans. Coates has worked for The Village Voice, Washington City Paper, and Time. He has contributed to The New York Times Magazine, The Washington Post, The Washington Monthly, O, and other publications. In 2008 he published a memoir, The Beautiful Struggle: A Father, Two Sons, and an Unlikely Road to Manhood. His second book, Between the World and Me, was released in July 2015. It won the 2015 National Book Award for Nonfiction. Coates is also working on several written projects, which include a novel about an African-American from Chicago who moves to Paris. Coates will write a new comic for Marvel, Black Panther and the Crew, a revival of a 2003 Marvel miniseries The Crew by Christopher Priest.
Know a black make author that needs to be added to this list. Chime in! Comment Below.
Staff Writer; Amber Ogden
One may also view more of her work over at; AmberOgden.com.
Also connect via Instagram; 1amberogden and Twitter; MsAmberOgden.