Lil Yachty isn't for us. He's for the kids.
(ThyBlackMan.com) Much fuss is being made about the state of rap music today. Many fans my age (25) and older have a bitter taste in their mouth about rappers that have come out the past few years. Their names? Lil Uzi Vert, Desiigner and de facto leader of the pack, Lil Yachty. Yachty, along with the two aforementioned rappers have collectively been called "mumble rappers", in which the lyrics they rap aren't fully understood and the production of their songs outweigh their delivery.
While Lil Yachty has enjoyed success on songs such as "One Night" "Minnesota" and his feature on D.R.A.M's "Broccoli", his music and style have turned away our very own hip hop heads. But, there is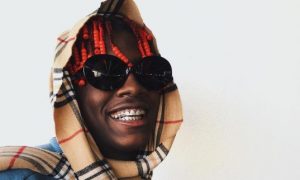 one thing that people should keep in mind about Yachty; he isn't for us grown folks, unless you genuinely enjoy his music.
Instead, he's for the children, or as i call them; the "Nae Nae generation." I refer to the Nae Nae generation as anyone born between 1996 and the early part of this decade. They love minimalism, social media and don't care for anything that requires a lot of thought process. That isn't their fault, because my generation had its perks and faults, but it's just a reflection of their times. Lil Yachty was born in 1997 and is currently 19 years old. He speaks their language and relates to what they enjoy.
Working in an elementary school whether after school care/in the public school system, it's been easy to see what kids enjoy the most. They could careless who's the most lyrical, as long as it's catchy and melodic then you have a fan in them. Similar to Yachty's comments on The Notorious B.I.G. and 2Pac, kids could care less about rap legends unless there is a music intervention.
For us? We should just listen to the music we enjoy already. We can't make Lil Yachty understand why people don't understand his music and it isn't his prerogative to make us understand his music. We are traveling in two different directions and that's okay. We don't have to down Yachty for doing what he's a product of.
Remember in the early 2000's when sing-songy rap was in? Yeah, the hip hop heads wasn't hardcore Nelly fans. So, let's just let Lil Yachty have his fun. Remember, he's only 19 and most of the people his age or younger have a similar mindset; fun, minimalism and a disregard for history. Lil Yachty is for kids, not for us. Let's just remember that.
Music Editor; Brad Washington
Also connect with this brother through Twitter; http://twitter.com/theGURO15.