Professional Audio Visual Rental Companies for Adding Pizzazz to Your Events.
(ThyBlackMan.com) Nowadays, commercial and corporate events have become absolutely media-centric. Whether it is a business merger or unveiling of new product line, companies want the events to be replete with glamor. In fact, this is what the mass likes too. In an era where technological innovation has become a part of human life, no company or organization can afford to overlook deployment of audio-visual technologies to arrange an event. That explains why educational institutes, mid-scale companies and MNCs, everyone is resorting to services of top audio visual renting service providers nowadays.
The benefits you get
Whether it is a commercial event or an important presentation in a university, it is necessary to ensure the viewers get the best audio visual experience. The number of delegates can vary from a dozen to more than 200. But there should not be any compromise in quality of the presentation or event. This is where top video and audio equipment rental companies step in.
When you seek service and packages of these service providers, you get top quality video and audio equipments. Such entities usually offer professional grade speaker systems from JBL and use NEC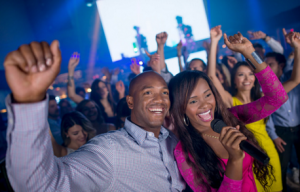 digital projection screens for their clients. This ensures the sound is crystal clear and viewers can enjoy stunning HD quality images and video. You do not have to worry about the equipments and accessories to be used at the event, regardless of its duration.
The professional audio visual rental entities have flexible packages to cater to their client needs. So, they can handle your requirements irrespective of the audience size. Their staffs are skilled enough to assess client needs and suggest a suitable package best fitting the requirements. If you want a PA system setup without much wire, they can handle such needs too. They can cater to varying projection requirements and for small events, TVs with different screen sizes are also offered on rental.
If you want the audio visual rental company to sync their equipments with those of your company or institute that is also possible. They can help you use audio or video sources like laptops or external HDDs and display the content with their high-end projection screens. They also have the expertise and required hardware to amplify audio content. The delegates will get distortion-free audio and stellar visuals at any rate.
Events covered by the entities
While a lot of corporate companies and educational institutes hire the professional audio visual rental entities, their clientele is much wider. They can also cater to personal events like an anniversary party or Office party. For such events, these entities can provide you with enticing lighting setup and jazz up the looks of the events. This
Choosing the right service provider
As it is, you have to locate the most apt company that offers video and audio equipment on rental for your events and functions. Apart from checking out the client testimonials, you may also look in Facebook and twitter profiles of those companies to learn about reputation.
Staff Writer; Greg Watkins