Business and Insurance: The Basics.
(ThyBlackMan.com) When you have a legal business there are some types of insurance that you are obliged to obtain. Of course, you might decide not to, but in this case you risk losing everything – so this is not something we would advise you to do. Below we created a list of the most importance insurances that you are required to have legally.
Employers' liability insurance
According to the professionals in insurance field and healthcare spending accounts, liability insurance is one of the basics you must have. It is vital if you do not want to be responsible for your employees' lives and health at a work place. Furthermore, if your business gets checked for the insurances and it appears that you do not have employee health insurance benefits, you risk getting a fine of around $3,000. Do you really want to take this kind of risk?
Public liability insurance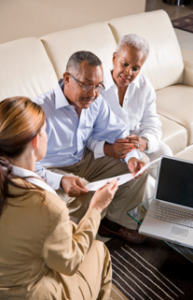 This one is not obligatory by law but highly advised. This one will take care of any people who might accidentally come to your premises or get their on purpose and get hurt. It means that if your customer slips in the toilet, the case is covered.
Buildings insurance for your premises
This type of insurance will ensure that any kind of damage that happens to occur to or at your premises will be covered. Of course, it will happen only in case of emergency flood or fire catastrophe. This insurance is also non-obligatory though makes pretty good sense if you think it through.
Motor vehicle insurance
Should you have any kind of automotive industry products operating in your business, make sure to cover them with the appropriate insurance plan too. Experts advise to execute at least third party insurance, and it is better to opt for fully comprehensive.
Must-haves
Professional Indemnity (PI) insurance
PI insurance allows professional businesses protection against any claims that can be made by your clients, for any kind of damage caused by your professional negligence. If you have business, that directly offers some kind of services to people, this is a must-have for you. Most frequently it is useful for contractors, consultants and freelancers.
Director's & Officers insurance
This kind of insurance is as important as employee health insurance because it literally covers your mess as an owner. If there are any legal liabilities that you get as a director of a company, the insurance will cover any legal costs should you get anything wrong.
Product liability cover
In this case insurance company will give back money to you or your customers if any of your products or services caused injuries to people or damage to some property.
Writer; Yvonne Moss is established as a content developer for a range of digital content hubs, who writes about various legal topics for example – the must-have insurances as well as employee health insurance benefits for any kind of business. A proud explorer of digital community and a true connoisseur of all that has to do with the legal issues.
Benecaid Health Benefit Solutions Inc
185 The West Mall #80
Etobicoke
ON
M9C 5L5
Canada
877-797-7448
Staff Writer; Doug Love