Harry Styles: His Intriguing Love Life and Acting Career to Take a Swift Turn.
September 11, 2016 by Staff
Filed under Uncategorized
(ThyBlackMan.com) The X Factor solo singer who came as a team and formed the very famous boy band, Harry Styles is in news for his love life, his acting career and his still on singing career. The One Direction singer has also hit made headlines before when his relationship with presenter Caroline Flack came into limelight. Caroline was 15 years elder to him. Since then, the singer Harry Styles has been linked to many celebrities ranging from models like Cara Delevingne to pop stars like Taylor Swift, Rita Ora and so on. The boy band singer was in a relationship with the model Kendall Jenner and has been in news for his on and off relationship with the celebrity model.
Last week, a tabloid revealed that Harry Styles has been seen with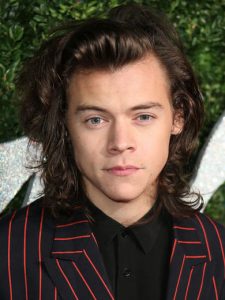 Kendall in a date at Ysabel in Los Angeles. It is speculated that the two are rekindling their romance and trying out another go at their love life together. Kendall was seen excited and happy all night as they were trying to spend more and more time together. The two have known each other for quite some time now but has never been serious about their relationship; however Kendall has always cared for Harry Styles.
Harry Styles is enjoying his time filming his debut movie 'Dunkirk' which is a historical drama directed by Christopher Nolan. The singer is very much pleases with his big acting debut and is trying his hand at serious acting. He recently wrapped the shoot and was seen sporting short hair. Harry Styles was seen in an army uniform and a grubby look on the sets of the movie. The singer is quite excited with his new movie as he has worked for a crazy seven months on the sets of the Hollywood project which is slotted to release in year 2017.
The singer turned actor was seen enjoying a double date with super model Cindy Crawford and her husband. He was seen wearing a Hawaiian shirt as they all headed for lunch in Malibu. Meanwhile Cillian Murphy is all praises for the singer actor Harry Styles after working alongside him in his debut movie Dunkirk. He called him a great kid and really funny. He was all respect for his talents. There is a history of musicians coming into the acting world and doing great. Murphy claims that Harry Styles too will see success in his acting career as he was good in the movie.
Staff Writer; Mary K.