Putting Your Teen on the Right Educational Track.
(ThyBlackMan.com) Teen years are tough enough on kids (and parents, too) without adding the pressure of getting good grades and being focused on a path that will lead to a fulfilling career. For some it's not that hard to get into trouble on the way, particularly if you add in a learning disability or emotional or behavioral issues. The challenge is to help your teen find a purpose and the drive to continue with education that will see him or her through during the transition to adulthood and beyond to a happy and successful life.
Some kids seem to be born purpose-driven, single-mindedly barging through challenges to reach their goals, and some drift along on their own clouds, buffeted by whatever breezes pass their way. People develop at their own individual paces. But you want to put your teen on the right track before he or she just drifts off altogether.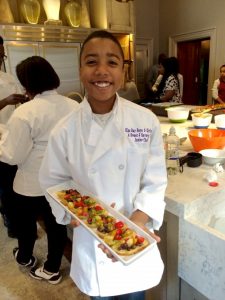 If teens have issues that would benefit from a learning environment that caters to specific needs, there are youth boarding schools that combine education with therapies tailored to redirect them, give them focus, and set them on that track.
That track doesn't have to lead to college, by the way. Some kids aren't cut out for it, and some highly rewarding careers don't require it. But every good job has educational requirements. Here are some career choices that might spark your teen and don't need a traditional four-year degree:
Culinary Arts
The food service industry is the largest private sector employer in the country, and jobs in this field go way, way beyond burger-flipping. Chefs these days star in their own television shows and travel the world.
Teens with a knack for cooking and for interacting with the public might consider preparing for a career as a restaurant, corporate, or personal chef, a caterer, a pastry chef, a food and beverage manager in a restaurant or hotel, or even plan toward owning and operating their own restaurants. No matter where in the world they want to wind up, people will always want to eat, and jobs will always be available.
While you can start at the bottom and work your way up in this field, the faster and more secure track is with professional education. Some community colleges offer degrees in culinary arts, and there are many fine private culinary schools in the United States.
There's also the American Culinary Federation's Apprenticeship Program, a 3-year training program that lets student earn money while they work full-time under the mentorship of a chef.
Medical Field
Helping others is among the most rewarding careers there is, and you don't need to go to a four-year college and medical school to do it. These are just some of the jobs that only require either an associate degree, trade school, or technical college training:
Emergency medical technician. EMTs care for sick and injured patients in ambulances, emergency rooms, and other critical situations. Some work in fire departments, though most work in hospitals and clinics.
Medical assistant. This is a person who manages administrative tasks in a doctor's office or hospital. Job openings in this field are growing much faster than most professions.
Nursing assistant. A certified nursing assistant helps a registered nurse with obtaining vital signs, organizing medical equipment, and assisting patients with things they cannot do for themselves. Some facilities offer on-the-job training for these positions.
Pharmacy technician. This technician helps pharmacists assist patients and dispense medications.
Clinical laboratory technician. Lab techs collect medical samples and perform tests for physicians and surgeons to assess.
Radiology and MRI technologists. These techs administer diagnostic imaging exams, working directly with patients. There's a big growth rate for jobs in these fields.
These are the people who draw blood for donations, transfusions, and research… a good career for someone with a gentle touch and good people skills.
Veterinary technologist. Pets are people, too. Vet techs perform medical tests and procedures, and help veterinarians diagnose injuries and illnesses in animals.
The Trades
Skilled tradespeople are always in high demand. Good hours, good salaries, and a sense of accomplishment are just some of the benefits of work in fields from auto mechanics to welding. Some can be learned on the job, and some require trade school education.
The U.S. Department of Labor offers apprenticeship programs in dozens of fields that last anywhere from one to six years, and the International Brotherhood of Electrical Workers (IBEW) is among several labor organizations that also have apprenticeship programs. For more information on the Department of Labor program, see ApprenticeshipUSA.
Staff Writer; Peter Johnson