A Guide To The Most Important Aspects Of Property Investment.
(ThyBlackMan.com) If you've been considering investing for a while, you're most probably considering property investment. Compared to other opportunities, such as stocks and shares, property investment comes with a much lower level of risk. There's also the bonus that to become a property investor; you don't need to have any specific skills.
Of course, that being said, property investment is far from straightforward. If you want your investment to be a success, there's a lot that you need to think about. From deciding what type of investor you would like to be to selecting the perfect property, property investment can be hard work. However, if you get it right and choose the perfect option for you and your aims, it can be a great success.
To help you do that, we've put together this handy guide to property investment and everything that you need to know about it. Have a read, take the advice on board, and implement it in your investment strategy.
Research the opportunity
The most important thing you can do when it comes to property investment is research the opportunity. Even if you're sure that i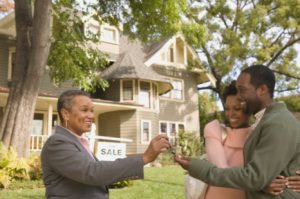 t's the right route for you to go down, it still pays to do your research. Look at what it takes to make a success of property investment, research the best advice for success. Dig deep to find everything that you need to know to have any chance of making your investment what you want it to be – a fantastic earner.
One of the most essential things that you need to understand is that investment tends to come with a long-term income. Unlike investing in stocks, the payout isn't immediate. If you're doing the property up to sell on for a profit, the money you make will need to go into another property, and so on and so forth. To make a good profit, you'll most probably have a wait of at least a few years. If you opt to buy property to let out, the wait will be even longer – you're looking at a 10-year wait at least. If you're in no hurry to make your investment back, this isn't a problem. However, it's still worth noting.
Look at the costs
A lot of property investors make the mistake of only taking the cost of the property itself into account. However, it's important to understand that there will also be various other costs. From the legal costs to the fees for any maintenance or repairs to the property, it's not just the deposit and mortgage that you need to think about.
Before putting down a deposit on a property, it's important to ensure that you can afford the additional costs. Else, there's no point investing in the property, else you'll only end up in financial trouble. Tot up each cost that comes with buying a property, from the deposit to the fees for any repairs and work out whether you can afford them.
What are the investment options?
As mentioned above, there are two types of investment opportunity. The first is by a property to do up and sell on for a profit. The second is buying a property to do up and let out. Each option comes with different pros and cons, which is something we'll get to later on. When it comes to choosing an option, it's important think about what's best suited to you. As well as your budget and skills.
For example, if you're a skilled builder, then doing a property up to sell on is probably a great option. It would guarantee you constant work and a good income. Of course, you'd have to be willing to work on various properties each year. If on the other hand, you want to make money from property but don't have the time to be constantly doing properties up. Buying a house and letting it out is probably the best option. It's a case of looking at each option and working out what would work best for you and your personal circumstances.
Understand the pros and cons of each option
What it's important to understand is that each option comes with a range of pros and cons. As well as taking your personal skills and circumstances into account, it's also important to consider these.
For example, one of the biggest pros of opting for a buy-to-let property is that you'll have a steady income. One of the cons, however, is that there's no guarantee you'll get tenants straightway. This means you may have a few months where you're paying for the property out of your own pocket. Another pro to buy-to-let opportunities is that it's an easy way to earn some extra money. A con, however, is that you will get your investment back slowly.
In terms of buying a property to do up, a major pro is that if it's in a bad state, you may get it cheap. A con, however, is that it will take a lot of time and money to get it looking good enough to resell. This means that if you don't have spare money for this, it can be a real struggle. Then there's also the concern that you could spend thousands doing the property up, only for it to not sell. A pro, however, is that should it sell for a good price, you can make a fantastic profit.
Choose a suitable location
Regardless of what you plan on doing with the property once you've bought it, it's crucial to choose a good location. You want to pick somewhere that people would want to live, such as a place with access to a range of local amenities. These should include shops, grocery stores, medical facilities, and schools and colleges. It's also important to look for places with good access to transport links.
If you want to ensure that your property sells for a good price or has good rental potential, you need to be choosy about the area you buy in. Before you buy, decide on what your target niche is, to ensure you pick the perfect place. If for example, you're looking to sell to a family, choose a house that's close to various schools, has a garden, and has plenty of space. If on the other hand, you want to rent your property out to students, pick somewhere that's close to campus and an array of nightclubs and bars. It's also worth choosing a property close to good transport links, to make commuting to and from classes easier. If you want to make a success of your investment, be choosy about the area you buy in.
Get the help of an estate agent
Of course, property apps are a great tool for house hunting, but they're never as effective as an estate agent. That's because if you work with an agent, you can explain to them exactly what you're looking for. From your price range to the amenities you would like the property to have close by. To make finding the perfect property a little easier for yourself, use the source Taylor Estate Agents offer on their site. This will help to make house hunting that little bit less stressful.
The great thing about going through an agent is that you will have constant help and support. From your first viewing to signing on the dotted line, you will have help all the way through the process. You'll also find that your realtor often shows you potential options that you would never have found had you been house hunting alone.
Invest in the perfect property
No matter how cheap a property is, don't feel pressured into buying it. Just because a house is cheap, that doesn't mean you should go for it. If it's not in the right area of doesn't offer you what you were looking for, there's no point in investing in it. Don't let the cost make you feel like you should invest in it; you need to find a property that is exactly, what you want and need. Else, you could end up losing your investment.
Be choosy about the mortgage
Not all mortgages are born equal, and it's important to understand that. A lot of investors make the mistake of going with the first mortgage that they are offered. But it's best to shop around and compare the different options. The two main types of mortgage and fixed-rate and adjustable mortgages. Then there's also interest-only and fixed rate mortgages as well. Each of these options come with a list of pros and cons; it's just a case of working out what works best for you.
Compare your different options and pick the ones that is most affordable and easiest to pay off. Don't rush into a mortgage just so that you can put a deposit down on a property quickly, take your time to think each option through.
Hopefully, the tips and advice above will help to make property investment easier to understand. There are various options to choose from, each with its own pros and cons. It's just a case of working out what you want from the investment and finding the answer that's best suited to you and your needs.
Staff Writer; Jada Jones