Five Steps to Ask for What You Want.
(ThyBlackMan.com) Is there a conversation you are procrastinating to have? Perhaps there is someone in your life – a neighbor, boss, friend or family member – who has crossed a boundary and you would like to bring up the topic, but aren't quite sure how to do it without making the situation worse. Maybe it is new business you want to ask for or a raise. Or it could be a difficult topic that needs to be raised with your spouse or significant other. Asking for what you want is a powerful skill, but if you don't practice it, you will find yourself regularly frustrated with people or the circumstances of your life.
This week, I feel led to share with you five questions to reflect upon before you engage in an important or difficult conversation. These are questions I also share in Chapter 30 of my book, What's Really Holding You Back?
1. WHAT DO I WANT TO HAPPEN AS A RESULT OF THE CONVERSATION?
 Envision, clearly and specifically, the desired outcome of your conversation. What result are you seeking? Do you want a raise? How much more do you feel is reasonable? What amount would you be willing to settle for? Do you want the other person or both of you to take some specific action? Be sure you know exactly what you want accomplished and when. Do you desire to better understand where they are coming from? Do you want to put an end to a specific behavior or situation? Know precisely what it is that you want to accomplish and guide the conversation toward that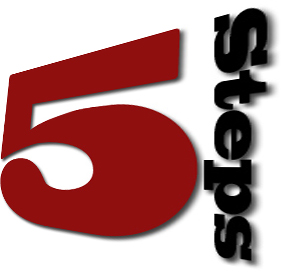 specific course of action.
2. WHAT IS THE MOST IMPORTANT MESSAGE I WANT TO COMMUNICATE?
 In most situations, you'll need to explain the "why" behind your request. Why is your request for a raise reasonable? Why do you want the other person to change a specific behavior or take a particular action? But restrict your reasons to only the most important factors. The more succinctly you can explain your points, the more likely it is that you will reach a successful outcome. Resist the temptation to bring up secondary issues that aren't truly essential or relevant to what you are trying to communicate. Otherwise, the other person may be distracted by your "rabbit trails" and the conversation may never get back on track-leaving you frustrated and unsuccessful in your bid for change.
3. AM I FOCUSED ON CONTENT OR EMOTION?
Any issue of importance to us will naturally involve strong feelings. If you are seeking a raise, it's possible that the topic has been on your mind for a long time. Perhaps you have some frustration about how hard you work and feel that your compensation is not fair or adequate. However, emotional communication is usually counterproductive. If you allow the frustration of your emotions to enter the conversation, you will likely sabotage the success of the conversation. Practice speaking in a neutral tone so that you build bridges for open communication rather than building walls that will make the other person defensive. Stay focused on the content and facts that support your request. Similarly, when you're seeking for help from someone who would make a great member of your personal team, it's certainly appropriate to let your enthusiasm for your vision shine through. But remember to be clear about what you want through the content of the conversation.
4. WHAT IS THE RIGHT TIME AND PLACE?
 Be sure you choose the optimal time and place for your conversation. If it is a professional matter, schedule a meeting with the appropriate person, but be sensitive to their other obligations and appointments. When you need to approach a loved one to ask for a change in behavior or to discuss a topic about which he or she may be touchy, do so when the atmosphere is neutral. Refrain from raising important issues during an argument, when your loved one has had a challenging day, or any time emotions are running high. Attempting a serious conversation with your spouse or family member during his or her favorite television program might not be the best plan either. Select a time when you both are in the right frame of mind and free of distractions.
5. WHAT IS THE OTHER PERSON'S PERSPECTIVE?
You may feel passionately about what you want, but be sure to consider the other person's wants and needs as well. During the course of the conversation, ask for feedback. Be sure to listen rather than plowing ahead with your agenda. Ask questions to be sure you understand the other person's thinking. Try to remain open to alternative suggestions, but don't lose sight of your goal as identified in question number 1. Once you understand the other person's perspective, use that information to settle on a mutually agreed outcome and bring closure to the conversation.
MY CHALLENGE TO YOU THIS WEEK:
Identify a conversation that you need to have and make a decision to have it. Using the five questions in this week's e-newsletter, find the right time and place as well as the words to speak up and say what needs to be said.
Written by Valorie Burton
Official website; http://www.ValorieBurton.com