Selena Gomez, Justin Bieber break up, Father Jeremy Bieber & Chelsea Rebelo engaged now.
(ThyBlackMan.com) I think you have heard about the two pop singers – Selena Gomez and Justin Bieber. They are popular for their songs worldwide. Justin Bieber has always tried to keep relationships and love matters in suspense since both are parting from each other. Justin Bieber has not yet succeeded with last to girlfriends who came in his life after Selena Gomez. Justin's present girlfriend – Kourtney Kardashian or Hailey Baldwin. In a recent press conference he was asked about his new person in his life, he failed to give reply when he was asked about Selena Gomez; there was nothing that can be said for his recent personal life.
To your conscious, secret love with his new girl friend took place in the Nice Guy. It is obvious that the hot spots will surely sounds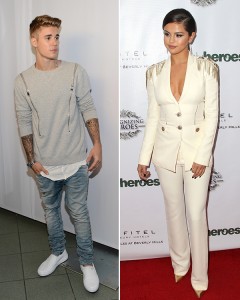 similar as in the previous events; media has seen Justin to be very close with all his girlfriends. The life of Justin Bieber and the love life is largely influence by his father Jeremy. The wedding bells will ring in the future, as Jeremy wants to marry his present girlfriend Chelsea Rebelo, who is just 28 now.
According to DIGITAL SPY, Jeremy made a new question that who will become the next step mom of Justin, whether it is Chelsea Rebelo or not during a vacation in St. Barts. In this digital world, where becomes true when a photo is posted in the social media site, Mr. Jeremy shared a video with a caption "a new journey with Chelsea Rebelo". While Jeremy is busy in making his family bond strong, his son Justin Bieber has made numerous complicated relationships like his father Jermey and his mother Pattie Mallette. Although, Justin was their son; Jeremy was the father of Jazmyn and Jaxon.
Selena Gomez has moved on from Justin Bieber as she had posted in hr recent Instagram comments. She wants to concentrate on her singing as she claimed that he has more things to do rather than thinking about her EX. She is now throwing shades on Justin Bieber, who is dating some other lady. Justin Bieber dedicates all his songs to Selena Gomez whom he misses all the time.
Pop singers are two busy making and leaving relationships. There are various questions that arise in the mind of the fans regarding the personal life of their favorite stars Selena Gomez and Justin Bieber. As like, Jeremy had broken up tied with his wife and started to live in with Chelsea Rebelo, his best friend for years.
Staff Writer; Shawna Brown