Here is How to Spot Student Loan Consolidation Scams.
(ThyBlackMan.com) In 2013, it was reported that 42% of African American families had student loan debt. Over the last couple years, the problem has gotten dramatically worse. Scams are prevalent and sometimes it is easy to fall for them, especially when you are in a situation where you need the money or you need some financial relief from paying your student loans. One way to help alleviate your student loan debt is through consolidation, but the CFPB reports that there are scams out there that target those who are in a position where they need help.
To protect yourself, it helps to know what to look for when you are considering student loan consolidation. Below, we will go over some of the scams out there and how to avoid them.
Asking for Money from You
Applying for Direct Student Loan Consolidation is free and will not cost you a single penny to apply for it. If you are told that you need to pay a fee to apply, then you should run in the opposite direction.
Your loan servicer is able to provide you with the application, which is usually filled out online. You can obtain a copy of the application at any time without having to shell out money to receive it.
Paying Upfront for Service
If you are asked to pay money upfront for any type of processing fee or application fee, run. You should never hand over your money before you receive a service AND you never even have to pay to apply for federal consolidation. In addition, LendEDU reports that private lenders do not charge upfront for consolidation services. Instead, private lenders earn fees off of the interest that you pay.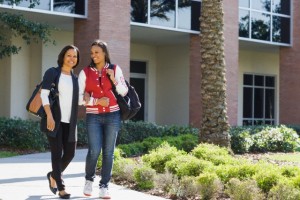 If you find that the person you are working with wants an upfront payment or deposit, don't do it. Likely, what will happen is that the company will take your money and then never help you actually apply for consolidation. You will find it hard to get in touch with them once the money is taken from you.
Another thing to keep an eye on is when they ask for you to wire them money. This is a common scam because once the money is wired, you do not have many options to fight the fraudulent charge and they can walk away with your cash.
You Are Being Sought Out
Most of the time, student loan consolidation companies do not contact you first. If you receive a call from a company claiming to help you with consolidation, be wary. Not all companies are a scam, but if you have not shown interest in consolidation and you did not reach out for help, just keep your eyes open.
How to Avoid a Scam
It may be difficult to avoid a scam if you have never actually witnessed the signs or learned about them. The FTC reports that one of the biggest red flags is a company asking for you to wire them money.
One of the best ways to avoid a scam is to ask for the company's phone number and address. From there, you can do some research on them to find out if they are who they say they are. Typically, if the company is a scam, then they will either not give you the information or you will find others complaining about the service online.
Another way to avoid a scam is to simply not give out any information over the phone to someone. You should make sure that you are ONLY giving your personal information to companies that you know and trust. This also means that you should not blindly apply for student loan consolidation.
Lastly, if you are contacted by a company claiming to be able to help you with student loan consolidation, call your loan servicer and find out if they are in affiliation with the company or if they work with the company. If not, then you should approach with caution.
Unfortunately, scammers are smart and know how to pose as companies and gather your information. You are the only one who can protect yourself from scams and it does take some work. Remember, before you voluntarily give out any of your information, you should check out the company that you are talking to and validate that they are who they claim to be.
Staff Writer; Lebron Harris