Adults and Orthodontics: The Real Deal on Braces.
(ThyBlackMan.com) Many people tend to associate wearing dental braces with childhood but thanks to recent improvements in technology, it is never too late to make the changes you need to achieve a winning smile and a new era of braces makes it much easier to achieve.
Language needn't be an issue either when you are looking for dental work involving braces and asian speaking Invisalign in Manhattan is just one of the options available, so here is a look at what you need to know about orthodontics in your adult years.
Braces are now for any age
There are probably a number of adults who have a negative association with braces and think that the process having a mouthful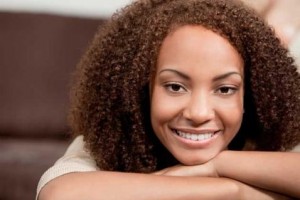 of metal is something that teenagers might be able to just about endure as a necessity but it is not something to contemplate when you are older.
Thanks to a new era of braces and technology like Invisalign there is no reason to be fearful about wearing them as an adult, which means that you can now get the smile you always wanted well past your teenage years.
The message is clearly getting through about the benefits of adult braces and now roughly half of all patients looking to get their smile fixed through wearing braces, are adults.
Keeping our teeth for longer
Previous generations didn't really have great expectations about keeping many of their teeth into later life and therefore they wouldn't have contemplated having braces as adults, as it would hardly seem worthwhile doing.
That has changed and thanks to better diet and oral hygiene awareness, many of us are keeping our teeth for much longer.
All of this has meant that it now seems like a viable option to consider wearing braces to straighten your adult teeth, so that you can achieve and then retain a winning smile for a much greater period of your life than our ancestors could have hoped to do.
Benefits of braces
Braces can achieve a number of different things a fix all manner of dental issues.
Braces can be used to straighten your teeth as well as helping to align your jaw to give you a better bite and also sort out any overcrowding problems that you might be experiencing.
It is not unreasonable to want your teeth to be as healthy as possible and braces can aid that prospect by giving you a better bite and aligning your teeth so they straight and give you a great smile.
All of these goals can be achieved with braces and provided you are prepared to commit to wearing them for a period of between 12-18 months on average, you should find the process to be a positive experience.
Wearing Invisalign braces is an entirely different experience to the braces of yesteryear and it is often hard to spot that you are even wearing braces at all, so you can say with some confidence that adults and orthodontics are a good combination.
Staff Writer; Harry Cook