How brands can use eBooks as part of their content strategy?
(ThyBlackMan.com) Each business has got many stories to tell and if you are looking for an efficient way to promote your products and services online, it is very understandable. But if you are just beginning in this business, it will not be that easy to get customers and clients on the Internet, especially if the product is still not (that much) known to the public.
So far, professional marketers have found many different ways to push and help online businesses and at this point exactly the viral method has started. The synonym for viral is also virus, a good kind of virus because it is spreading the information about your company, services and products all over the Internet. If you are already familiar with the concept of e-books then you must know that they are the most frequently used feature when it comes to viral marketing.
Smaller price, amazing impact
The cost must be lower compared to writing or creating a book by yourself or even considering to publish it just because the name of your company would have been on its cover. So, there is no need to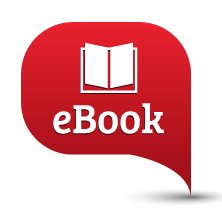 panic and you should not be concerned about the costs. In case you are not capable of writing your own e-book with good quality branded content, then you are supposed to hire a professional who would do this instead of you The professional will tell you all about the viewers, your brand's impact and of course, future potential clients. Using an e-book will have a wonderful impact on the marketing campaign.
Big products and displaying services
Customers constantly browsing the Internet are almost always attracted by those offers handing out free products. So, if you put on a product for free, someone is about to like this out there and definitely will take a good advantage of it. So you can just launch your offer out there and let it do its own thing while you are taking care of other things. This is why you can have a big marketing campaign on the Internet and on the other hand others may even see and notice the company, just by downloading the e-book. So, if the e-book has a good content, it is most likely to be passed between friends on Twitter, Facebook and other social media.
Establishing a name
The first steps you have to do is to establish a name on the market because in other cases you won't be able to sell anything on the Net no matter all the good quality products and services you offer. Create an e-book, put your name on the product and make a free distribution.
All this represents a good traffic in order for your business, products and services to be on the highest level possible – gaining more and more potential new clients.
Staff Writer; Thomas Brown