The Return of Janet Jackson: It's More Than Just Music.
(ThyBlackMan.com) Janet Jackson has returned to music with a grand entrance.  Her new album "Unbreakable" debuted at No. 1 on the Billboard 200 albums chart.  I must say that I truly appreciated that she seems to be dodging the pitfall of trying to be "relevant" based on what many current mainstream artists are doing.  It made my soul happy that she wasn't a washed up mirror of Beyoncé…or something.  Janet reemerged as simply…JANET.  What has struck me about Janet is she has been true to her vein of artistry over the years regardless of how it was received.  I am glad she's back!
Taking time to look at the image of Ms. Jackson throughout her career I realized that I admired her girl next door, soft spoken, commanding, sexy yet glamorous presentation.  When she released the book "True You", and sat down to have interviews about her struggles with weight & body image I felt she allowed us to see beyond the entertainer.
Weight, image and self-love is something many women and girls struggle with every day.  We live in a society that puts several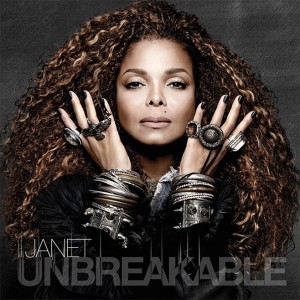 demands on the female appearance, and it can be very overwhelming.  Weight should be a matter of health, hair should be a reflection of our individuality, and cosmetics could be an extension of our creativity…but that's not the case.  Many of us fall into depression, and self-hate under the pressure to fit into a particular box based on appearance.  When we look in the media we see superstars glorified and they become the standard.  If not careful we end up judging the next woman by the same standard that is breaking us down.  The want for acceptance via our physical presentation can even cause us to do the right things for the wrong reason hence still causing us to be ashamed of our image.
Janet Jackson, who is usually rather private about her life, opened up about her battle with these very issues.  Who would have thought that a woman of her status in the entertainment industry…that is the object of beauty in the eyes of many men would have a struggle with self-image? She grew up wishing she would have had access to a book like her own.  She wanted women to know that someone understood. No she isn't a doctor nor expert, but it was just the perspective of someone many women admire. I for one greatly appreciated her openness about her bouts with weight gain and loss, and unhealthy diets. When asked, in an interview with CNN, what message she would like to convey to women she replied:
"It starts with knowing who you are and loving yourself, not looking at this person and that person and saying, "They look perfect, and they're a lot thinner than me." Every body type is different — that's what makes you unique. What makes you special is you, and you are different from the next person."
http://www.cnn.com/2010/HEALTH/11/29/janet.jackson.health/
I'm definitely happy Ms. Jackson is back.  She was true to herself, and sound, with this new album.  I admit I miss her voice as in what she has to say.  Each album carried a community message, and/or uplift…I mean who can forget "Rhythm Nation", or "Together Again". She managed to couple a voice with grown woman sexy.  Janet Jackson over the years has shown us she is a complex individual that deals with things many of us face. She has many fans, and it's not just about the music. Janet Jackson, the entertainer/business woman/and person, is an inspiration to many.
Staff Writer; Christian Starr
May connect with this sister over at Facebook; https://www.facebook.com/christian.pierre.9809 and also Twitter; http://twitter.com/MrzZeta.