Rise Up And Stand Together – The Strategic Way.
(ThyBlackMan.com) As I write this article, I am watching Mississippi Burning on television, my heart is filled with sadness and my eyes tear up. I am not weak by any means, but I see and know the cloud of darkness that looms over the African American community in this country. I want justice probably more than any of you reading this article, but it must come legally and lawfully or we are playing right into the hands of the opposition. The justice we seek must come from blacks and whites, government and private sector, churches and schools, public speakers and writers, social media and print media, students and teachers, attorney, our psychologists and sociologists, judges and social workers, private citizens and community activists, politicians and police officers and YOU!
Charity begins at home and we must first get the mote out of our own eyes before we convince others to see the value of African American lives in this country. If we show that black lives matter, we can say it all we like – actions speak louder than words. They will hardly take us seriously when black people are committing crimes against each other over 90% of the time, selling drugs to each other, raping, robbing, dressing like prostitutes (like Nikki Minage), walking around saggin (niggas spelled backwards) and having no respect for ourselves nor each other.
The pastors of our churches and the leaders of our mosques need to wake up and stir up the sheep instead of fleecing the flock. Our psychologists and sociologists need to write, publish, speak about and implement reversals of the Willie Lynche plan and now! WE NEED TO STOP ASSISTING THE OPPOSITION IN THE DESTRUCTION OF THE AFRICAN AMERICAN COMMUNITY . Every time a crime is committed by a black person against another black person, the conscience, morality, spirituality and potential for greatness amongst our people becomes a little weaker and our light becomes a little more dim.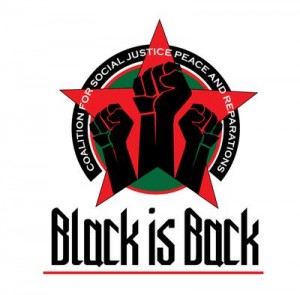 So then what should we do? Yes organize and stop creating new groups when we should be joining the effective groups that are already out there. The NAACP needs to rise up. The SCLC needs to stand up. The National Action Network needs to speak up even louder. Trust in God, but know this – that faith without works is DEAD! And if we do not stand together in the right way, we may be too. They have ethnic bio-weapons waiting for you that have been developed just for certain ethnic groups. They have martial law being practiced in our cities and FEMA camps that can easily used as detention centers on short notice. But what are our people doing? Tearing up our own neighborhoods with riots, killing and stealing from each other, getting high on street weed, having babies out of wedlock, dancing in strip clubs, watching the freakin game, dropping out of school, rapping and turning up the music. WAKE UP!
If you are doing nothing, you are part of the problem. If you believe you are exempt, you are part of the problem. If you are in denial, you are part of the problem. If you are an angry woman taking it out on your children, you are part of the problem. If you are an irresponsible man who is not heavily involved with his children, you are part of the problem. If you are only blaming the police, you are part of the problem. If you are smoking weed, drinking molly and thinking life is just a party, you are part of the problem. If you want to lead by promoting violence, you are part of the problem. And if any of us refuse to follow, we are not qualified to lead. If you are not making sure your children are in school, you are part of the problem. If you are an African American judge, police officer, attorney or prosecutor afraid to enforce the law, no matter what color it touches, you are part of the problem.
What you see some police officers doing now is nothing compared to what is coming. I suggest you research the King Alfred Plan REX 84 and the NDAA. So if you are a trouble-maker instead of a bridge-builder, you are a part of the problem the government is preparing to deal with. For the moment they do nothing because anarchists, thugs and trouble-makers in the black community are helping to brand our organizations with all the wrong labels. And foolishness over who will be the leader keeps our people starting one organization after another, thinning our the numbers needed for a real impact. This is false unity. WAKE UP and realize the strategy that is being used against our people. It is a strategy of divide and conquer, filled with denial and fortified with negative images our people are emulating. Our younger generation is under attack and too many of us are standing by watching it happen.
To get the results we need and the justice we deserve, our people need to study The Art of War by Tsun Tsoo. A war has been declared on the black community every since the slaves arrived in this country – a war most of our people were not psychologically prepared to fight. To have any chance at all, we must respond lawfully instead of reacting illegally based on emotion. We need to know where our children are and teach them how to think, not just react. Each and every one of us has a social responsibility to our race or ethnicity and community.
We do not need riots that place our people at risk. We need to use the economic power of the black dollar. Boycotts worked. Marches worked. Protests worked. Voting worked. Holding our leaders accountable worked. Lawsuits worked. Placing our people in office worked. But for some reason, our people stopped using these methods and started following the examples of young, angry people who had no agenda but to express their anger through destruction and scape-goating.
There is a lot we can do to change the climate of what is happening to our people. But it will take the courage to look in the mirror, the humility to unify, the willingness to correct our people and the wisdom to battle for our rights in ways that help us gain ground, not lose it. WAKE UP!
Staff Writer; Marque-Anthony