Are You A Part of the Revolution?
(ThyBlackMan.com) "Our deepest fear is not that we are inadequate. Our deepest fear is that we are powerful beyond measure. It's our light, not our darkness that most frightens us.
We ask ourselves, Who I am to be brilliant, gorgeous, talented, and fabulous?
Actually, who are you not to be? You are a child of God. Your playing small does not serve the world. There is nothing enlightened about shrinking so that other people will not feel insecure around you. We are all meant to shine, as children do. We were born to make manifest the glory of God that is within us. It is not just in some of us; it is in everyone and as we let our own light shine, we unconsciously give others permission to do the same. As we are liberated from our own fear, our presence automatically liberates others" – Marianne Williamson
It's been mentioned recently in an article written by a Black, Republican Tea Party supporter that our Black people are being hoodwinked by the liberal Democratic Party. That our values within the Democratic Party are against God's laws. Well, I'm not here to throw over your head my cloak of theology, nor will I criticize that brother's belief in his theology. However, as a follower of Yeshua of Nazareth (Jesus), I must speak truth about the God I serve.
I cannot recall a place, a time, an event, even a syllable, in the Bible where Yeshua spoke against people who were poor and needed assistance with eating. I can't fathom, my LORD, speaking against any policy or program that would aid in feeding hungry people. Especially, those who are caught up in a system of oppression which refuses to provide the tools needed to improve their circumstances (i.e. Equal educational opportunities, access to healthy fresh affordable food, better living conditions, better paying jobs within our communities).
After all, His ministry was about standing up against an oppressive system, as He did against their oppressor, Rome. His ministry was about standing in the gap for the poor, and for those who are treated unjustly. And He did it all with compassion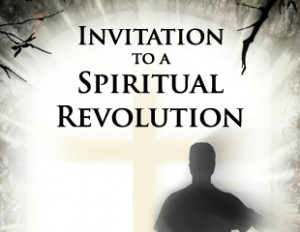 and love for His brothers and sisters, regardless of where they were in their walk with God. My LORD was a revolutionist. He did not settle for wrong, He stood for justice.
If, I'm comprehending the correctly, I don't believe we were given the authority to judge anyone, or their circumstance. But, we were commanded to love our neighbor as ourselves. Many of us fall into this individualistic religion, and our prayers, our wants, are all about us. We call ourselves followers, yet, we have been hoaxed into believing that it's good that we make a way for ourselves, but leave our brother and sister struggling. We will all have to answer when judged. But, how will we answer when we are asked; "did we feed the hungry?"; "did we give shelter to the homeless?"; did we welcome strangers?"; "did we visit our brother or sister when they were imprisoned?; "did we do all of these things with love and compassion in our hearts?". These are questions that we will have to answer as a Nation. Because the Bible teaches us that our Father will judge Nations.
So, Believer (follower of Jesus) before you judge, label or complain about the situation and circumstances of our brothers and sisters, ask yourself are you living the life that you've been commanded? Are you standing up in the struggle, or standing on the sideline? Are you a part of the Revolution?
I began with the beautiful, profound quote of Marianne Williamson because I believe we need to be reminded of who we are, regardless of the amount of money you possess, where you live, what you drive, the degrees that you hold. We are children of God. Brothers and sisters, don't be afraid to stand up and be the beautiful being that He made in His image. This Nation needs you.
Staff Writer; La Royce
One may read over more of this sister writings over at; http://laroyceblog2014.com.