How to Find Your Most Qualified Sales Prospects.
(ThyBlackMan.com) Any business that works with the sale of goods or services needs to have a marketing plan that makes the most of database marketing. One of the things that has to be done with this type of marketing is that you have to make sure that you find qualified sales prospects. There are a number of things that you can do in order to be able to identify the most qualified sales prospects for your business.
7 Ways You Can Find the Most Qualified Sales Prospects
There are numerous different ways in which you can identify the best sale prospects for your business. Marketing Wizdom recently published an article that identified sixty-three ways.
Get Help
One way that you can the help that you need is with targeted mailing lists brokers. These companies help you to find the leads that you need for your products and/or services. They are a great resource for building your initial database.
Internet Marketing
Internet marketing is quickly becoming one of the best ways to find new people to add to you targeted marketing database. There are many different ways that you can use internet marketing but being able to send out emails or advertising through websites can generate a lot of interest in what you have to market.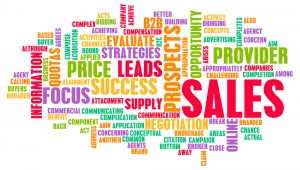 Referral Systems
With list services you can get help with referrals and finding new contacts for your databases. There are a number of ways that referrals can help you with finding new customers. One great thing to consider is working with someone who has a complimentary product or service to yours. The two of you could exchange databases to be able to profit off of another business' services.
Blog Reviews and Giveaways
Many bloggers have thousands of readers who log on to read what they have to say each and every day. One way that you can market on these millions of readers is to make sure that you are seen on these blogs. You can use them in a number of different ways. However offering products for a review and/or giveaway can help you to generate information to add to your database.
Get Known
The more that people know about your brand and business, the more that you will be recognize. Along with brand recognition comes a lot of business. Find a way to get your services and products noticed so that you can generate some buzz over what you have to offer.
Newsletters and Emails
Both emails and newsletters can be sent to the people who appear in your database. This is a great way to get noticed and to get your information out there for the public to see. It can be very beneficial in helping to get your name noticed.
Attend Shows
Attending tradeshows and conferences is another great marketing strategy. Offering a great giveaway item is fun and something that people will really be able to use as a way of identifying your products, services, and brand.
There are many great types of benefits that you will have when you are working with database marketing. One of the best things that you can do is work to be able to create potential sales is to make sure that you are utilizing successful marketing techniques. This will help you reach your maximum potential so that you can get your business up and running like you have always dreamed of.
Staff Writer; Brian Hicks