Today and Everyday: Love is Needed.
(ThyBlackMan.com)
"Good morn or evening friends.
Here's your friendly announcer.
I have serious news to pass on to every-body.
What I'm about to say
Could mean the world's disaster;
Could change your joy and laughter to tears and pain.
It's that
Love's in need of love today.
Don't delay…
Send yours in right away.
Hate's goin' round
Breaking many hearts.
Stop it please
Before it's gone too far.
The force of evil plans
To make you its possession.
And it will if we let it
Destroy ev-er-y-body.
We all must take
Precautionary measures.
If love and please you treasure
Then you'll hear me when I say.
Love's in need of love today.
Don't delay…
Send yours in right away.
Hate's goin' round
Breaking many hearts.
Stop it please
Before it's gone too far."
Those words are from Stevie Wonder's classic song "Love's in Need of Love Today." That song appeared on his "Songs in the Key of Life" double album – released by Motown Records on September 28th, 1976. I vividly recall my parents playing this song – and this album – on their 8-track stereo system. I was 9 years old when it came out. "Love's in Need of Love Today" perfectly encapsulates the state of this nation right now. It presages the state of our world today.
This life is not perfect, but it is precious. 
In this season of Advent, at Christmas time, where is the good will towards all men? Where is peace on earth?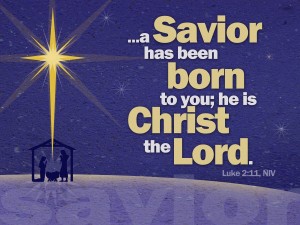 Christ Jesus is the reason for the season. He is actually the reason for every season.
If that truth was honored, our elected leaders would not be nearly so eager to send our troops off to armed conflicts in foreign lands. Why can't we pursue peace as vigorously as warfare? Love is needed.
If we followed in His footsteps, we would happily do all we could to forge a beautiful friendship/fellowship between our citizens and our police force here, there, and everywhere. Respect would be consistently given and received from one to the other. We would jointly claim the solemn-but-joyous task of keeping our neighborhoods safe not because we had to, but because we wanted to. Love is needed.
If we loved our neighbors as the teachings and preachings of the Son of Man call us all to, we could not tolerate homelessness, poverty, or hunger anywhere. No human being created in God's holy image should suffer – not when it's within our power to address these adverse conditions. Jesus's disciples were tasked with feeding the widows and orphans, clothing the naked, and providing for the destitute among them. Our doing so isn't a political imperative. It's a moral imperative. Love is needed.
The Lord is too good to be misunderstood. Hatred is cancerous, not constructive. I truly wonder how many people who boldly proclaim their disdain for the President really feel that way. What has he personally done to warrant such vitriol from so many individuals and groups and organizations? I humbly remind you that Jesus was hated by many people during his time on earth. All he ever did was preach the gospel, feed the hungry, resurrect the dead, and heal the sick. He was perfect in every single way every single day – yet he was pursued like a criminal and consistently discredited by the Pharisees. No man is comparable to Jesus. There's nothing wrong with disagreeing with the President. It's acceptable if you don't trust him. But hating Mr. Obama is wrong emotionally, spiritually, and ethically. Your hatred towards any individual is a blessing to that person – and a curse to yourself. This city, this nation, this planet all need more love. Hatred is never, ever needed.
I wish you and your family love, joy, peace, and unity this Christmas. I pray that The Lord will open for you the windows of heaven – and pour out such a blessing that there won't be room enough for you to receive it. As usual, I will keep you in my thoughts and in my prayers.
1 John 4:8 of the Holy Bible (King James version) admonishes us: "Beloved, let us love one another: for love is of God; and every one that loveth is born of God, and knoweth God. He that loveth not knoweth not God; for God is love."
Glory to the Father, and to the Son, and to the Holy Spirit: as it was in the beginning, is now, and will be forever. Amen.
In terms of hatred, stop it please… before it's gone too far. In terms of love, send yours in right away. As so often is the case, the choice is yours. If not now, then when? If not here, then where? If not you, then who?
Jesus taught it. Stevie sang it. Love is needed. Merry Christmas, folks!
Staff Writer; Arthur L. Jones, III
This talented brother is a local Minister, weekly featured Democratic Op-Ed columnist, non-profit advisor, and sees the Braves winning it all this fall. Rev. Jones welcomes your comments! Please email him directly at: tcdppress@gmail.com.