Liam Payne, The Life Saga of the Member of One Direction.
August 27, 2014 by Staff
Filed under Uncategorized
(ThyBlackMan.com) Liam James Payne was born in the Aug 29th, 1993 to Geoff and Karen. He is the youngest in his family, born after his 2 sisters. He is from Wolverhampton, England. As a child, Liam Payne suffered from many health issues and had to undergo several treatments for the first four years of his life. It was also found that one of Payne's kidneys was dysfunctional and for this, he had to take approximately 32 injections in his arm.
How Payne Grew Up to Become a Singer
Liam Payne started showing signs of a budding artist at the tender age of 6. While all little tots this age used to play with toys, Payne would take to singing in front of his relatives or participate in karaoke.
If not a singer, Payne would have become an Olympic runner as he loved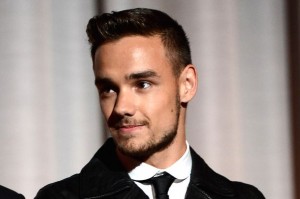 running and was also an active member of the Wolverhampton and Bliston Athletics Club. He used to run five miles every morning, but soon gave up on his dream of becoming a runner when he did not qualify in the England schools team.
Liam Payne completed 11 GCSE's at St. Peter's Collegiate School and later on went on to finish his education in City of Wolverhampton College with specialization in music technology.
How One Direction Band Was Formed
For those of you, who thought that One Direction members knew each other long back before the band was formed then you are mistaken. One Direction came into existence in X Factor that took place in Dublin 2010.
Initially, Liam Payne auditioned in the fifth series in 2008, but was rejected by Simon Cowell as he thought Payne was not yet ready for facing the competition. Liam Payne was only 14 then. He thought he would return the next year, but that too failed as the age bar for the series was raised to 16.
Liam Payne did not lose hope and entered the competition and wooed the hearts of the judges by singing "Cry Me a River", which received a standing ovation from the audience. He was later sent to Boot Camp where he sang "Stop Crying Your Heart Out" which received thumbs up by three out of four judges.
The One Direction boy band was formed when Liam Payne and other four people Harry Styles, Zayn Malik. Niall Horan and Louis Tomlinson were grouped together to perform in the series. They bagged the third position.
After this, there was no looking back for the boys. He and his band members have won several awards including 4Music and Brit awards. They have also bagged the kids' choice awards in various categories.
Link Ups and Personal Relationships
Liam, known as one of the cutest boys of the group dated Danielle Peazer in the year 2010 when he was performing in X Factor. Danielle at the time was a dancer for the show. They instantly clicked and began dating from 2010 to 2012.
A year later, Liam Payne began dating his childhood sweetheart Sophia Smith from August 2013 to May 2014.
Staff Writer; Lady P.