Kelly Rowland, The Lustrous And Amazing Career Of Thy Diva.
May 29, 2014 by Staff
Filed under Uncategorized
(ThyBlackMan.com) Popularly known as Kelly Rowland, Kalendria Trene Rowland has had a very successful career that has spanned over 16 years. Being an actress, a singer, a songwriter as well as a TV personality, Rowland have had so much success in the entertainment industry which began in the late 1990s when she was in her teens.
Her popularity began with the release of the extremely famous group of Destiny Child. The Destiny Child group remains to be one of the most successful Best Selling girl group in history. Though the group disintegrated in 2005, Kelly Rowland still continues with her mystical music career and has gone on to release a number of albums since then.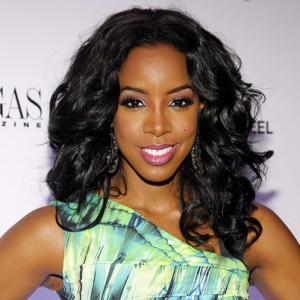 Personal life
Just like any other super star, Kelly Rowland has had her ups and downs with her personal life. She dated Roy Williams who is a professional footballer in the United States back in 2004. They later got engaged and had hoped to marry in March of 2005 but this was not to be as they called off the engagement in January of the same year.
Her reasons for calling off the her engagement to Roy Williams was that she felt that they had not known each other enough to warrant a marriage between them. It is funny and ironical to note that after the wedding was called off, Kerry Rowland appeared on the cover of the Modern Bride putting on her wedding gown.
Almost six years after her break up with Williams, Kelly Rowland began dating her manager in 2011. She announced about her union with Witherspoon while appearing on the Queen Latifah in December 2013. They later got married while in Costa Rica in May 2014 and the wedding was graced by different entertainment personalities within the music industry including Solange Knowles and her sister Beyonce.
Career Life
It would be an understatement to say that Kelly Rowland have had a good career life. The right term to use in describing her lustrous career life is simply phenomenon. With over six albums under her name and 87 millions of copies sold worldwide, Rowland has indeed reached very high levels of success. Her journey towards start dome started back in the late 1990's when she was part of the Destiny Child girl group. The group alone sold over 60 million copies of albums and Kelly Rowland has managed to sell slightly over 27 million copies throughout the world.
After breaking up with the Destiny Child group, she released her first solo album known as Simply Deep. This album was another illustration of her prowess in music and it expressed how much her fans loved her. The album managed to reach position 12 in the Billboard 200. Up until 2013, Simple Deep remains to be her most successful solo album having managed to sell over 602,000 copies in the United States alone.
Other highlights of her career include her second solo album titled Miss Kelly which was released in 2007. Kelly Rowland has also gotten involved in a number of charity missions. For instance, she launched a charity mission dubbed I Heart My Girlfriends.
On this charity campaign, she focused on self-esteem, drugs and alcohol, community service, gender based violence, disabilities and education. She received numerous accolades from different quarters in the world as being a celebrity who had a big heart because she was concerned about the bad things that were happening to people around the world and she took genuine actions to make a difference.
Staff Writer; LadyK
Gossip/Ent. Tips and Feedback to; LadyK@ThyBlackMan.com