Rihanna and Drake are official: Sweet Revenge or Careless Behavior?
March 25, 2014 by Staff
Filed under Uncategorized
(ThyBlackMan.com) For those of you who have not been paying attention, according to several news reports, Rihanna and Drake are now official.   TMZ reported, "Multiple sources extremely close to the couple tell us, Rihanna and Drake have gone from casually hooking up to seriously dating … they've decided to give it a serious shot."    
It's not exactly clear are far back the two have been 'hooking up,' however one source offers a clue by telling HollywoodLife,  "He [Drake] stood by — patiently I might add — while she was with [Chris]….All he did was stay back and watch. Rihanna made her choice back then and while it didn't work out in the end, he still loved and respected her."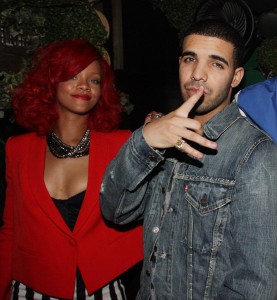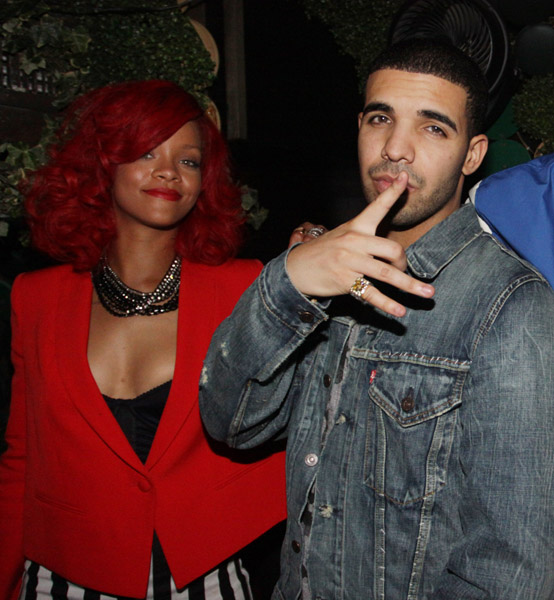 Immediately after I read that, the 'relationship wheel' in my head started turning.   I thought something doesn't smell right under the hood of the car; if you get my meaning. I thought: why now?  Why let it be known now that they are official while her Ex-boyfriend Chris Brown is self-destructing, and unravelling right before our eyes.  I think it is no coincidence that Rihanna and Drake, are now making their relationship public.
And it is definitely no coincidence the news came out shortly after it was reported Chris was thrown out of rehab for "breaking internal rules."  One report said, "While it is not known what rule he broke, the outlet claims Chris did have an "inappropriate" relationship with one of the staff at the beginning of this month."   It's tragic really, that Chris appears to have lost himself since his troubled relationship with Rihanna.   More Specifically since the domestic violence altercation back in 2009 where Chris was charged with assault and making criminal threats.  Still, I am hoping at some point the multiple award winning R&B singer figures it out, and get it together.  
Call me crazy, but I got the feeling Riri, (affectionally known to us) was probably thinking two can play this game.  I don't know about you, but it looks to me like Riri is getting her sweet revenge, and being careless in her action.  I guess the best part for Riri is that Brown will see her relationship with Drake play out on the news, and on the Internet.  To be blunt,  I think it is only in Drake's imagination that Riri has finally made her choice: him.  
I hope it occurs to Drake sooner rather than later that he is just the "meantime man."  In other words, in the  'meantime time'  he will do.    The interesting part is, Rihanna once confessed during an interview that Brown was her best friend.  Really?  In my opinion, that's not the behavior of a best friend, but that's just me. Then again, a girl has got to move ON!  
Staff Writer; LadyK
Gossip/Ent. Tips and Feedback to; LadyK@ThyBlackMan.com