Why I Am a Black Republican.
(ThyBlackMan.com) With this being Black History Month, it seems like a good time to take out the political trash and clear up a few myths about being a Black Republican. Last month, the North Carolina NAACP State President personally attacked United States Senator Tim Scott (R-SC), essentially calling him a puppet of white GOP leaders, lacking his own voice and independence all because he is a Black Republican. I would argue that it takes far more courage, independence, temperament and resolve to be Black and an active or elected Republican than to be a Democrat.  I am a Black man with a long career in civil rights, business and politics.
I spent 24 years working for NAACP causes at the local, state, regional and national levels.  In 1989, while simultaneously serving as a member of the NAACP National Board of Directors and President of the Grambling State University College Chapter, I joined the Republican Party. What should not come as a surprise is that I was the same guy, with the same passions, and the same concerns the day after I changed my voter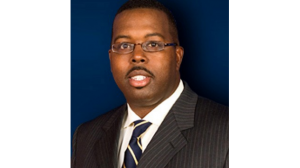 registration. However, I had chosen to labor in a different political vineyard and I re-examined my perspective about government. I made a personal choice to be politically active in a place where I believed I could make the most difference on the issues that I cared about the most.
I also chose to build relationships, learn from, and advance my ideas with people who were less likely to be familiar with the challenges facing the people living in the Bay View – Hunter's Point community of San Francisco where I was born. I determined that my political ideology was indeed conservative. Yes, a Black conservative with an almost tormented recollection of the poverty, crime, violence, and death that I witnessed during my teen years in Oakland, CA. This too shaped my political perspective and provides in essence a qualitative context for some of my political points of view. I have never forgotten from whence I have come.
I am a Black Republican. Firm in my own belief system, but constrained with a moral obligation to work with those who may share a different perspective. I believe first and foremost in freedom and the power of individual liberty. I believe in strong and efficient government with limited powers to serve and equally protect the interests of all people. Good government, in a normative sense, operates in the background of your life. Seen on occasion, but by no means should it be an impediment to one's reasonable pursuit of life, liberty, and happiness.
I am a conscious conservative. I am forever reminded that it was government that sanctioned slavery as the law of the land, recognized Black people as three-fifths a human being, and that enabled White Supremacy to be the legally backed social order of the country.  I am a conscious conservative, vividly aware that it was government that imposed laws denying Black people the right to vote. A tenet so deeply woven into the culture, many government officials dawned KKK hoods by night then terrorized and murdered Black people whose only crime was that they yearned to be free. This year will mark 50 years since the signing of the Civil Rights Act of 1964.  There have been many efforts by government to right the wrongs of the past and much progress has been made. I am thankful for the struggle and the sacrifices that have were made.
However, I believe it is counter intuitive for the sons and daughters of the oppressed to expend so much of our intellectual capital pursuing the benevolence of the very institutions that sanctioned the original oppression of our ancestors. Each of us must make use of the freedoms that were fought for and won. We must identify our God given talents, be relentless about education, embrace our destiny, and be responsible for our choices.
Yes, I am a Black Republican.  I am vexed with the awesome complexity of the problems facing 40 million Black people in America. I am constantly considering ways to make a difference in the lives of so many, but with only the time and resources to help a few. I choose to seize control of my fate and not be bound by what others my think of me or my journey.
I am a Black Republican. One who understands that there are still faces at the bottom of the well. I am not immune to the pain of real people suffering with real problems, trying to make a way out of what seems to be no way. For, I too am a real person; living two steps from the blues on most days, but optimistic about my possibilities. It would be foolish to believe that my political party choice somehow washes away my experience and perspective on Black life. It just may be that my perspective and experience is different from yours.
Legendary NAACP icon Tarea Hall Pittman said to me as a young teen, "Black people need to have a seat at the table wherever decisions are being made." She did not just say the Democrat table. The point is that the problems of Black America require all hands on deck. No one should be stripped of their legitimacy or be discouraged from making a contribution to solve chronic problems because they are not registered in your political party and they seek a different approach. I will never forget what my good friend former Oakland City Councilman Leo Bazile taught me many years ago, "Two men in a burning house don't have time to argue." I don't have all of the answers, but I believe if you are drowning at the deep end of the pool, the political party of the lifeguard becomes less relevant. It's time for Black Republicans to lift your voices, force your way to the table, and join the conversation to make a difference.
The Bible teaches us that John the Baptist cried out in the wilderness of Judea. Today, it seems the wilderness is crying out for a John the Baptist.  What will you do if the next John the Baptist happens to be a Black Republican?
Written By Shannon Frank Reeves, Sr.