5 Tips for Success: "A future guide to online dating".
(ThyBlackMan.com) It's 2013, and online dating has become nearly synonymous as  coffee and donuts has over the last 20 years; due in part to online dating sites such as (Cupid, EHarmony, & Match.com) respectively. As, globalization  more and more individuals will turn to the world wide web (www) and mobile apps  for dating, love, and even marriage; we will begin to see more of a scientific approach towards predicting whether two people can hit it off on the first date. A new Pew Center Study displays that 11 percent of American adults have moved into the online dating scene, either by websites like match.com or mobile apps like ( tinder, Vine); up from 3% using dating in 2008. Since, technology is changing the way individuals date online; it is important to understand what type of methods you will need to obtain better results and within shorter search times.
The future of online dating will not be as it appears as the number of internet-connected devices( currently 4 billion); are said to increase upwards to 15 billion by 2015 and 50 billion by 2020, says an Intel expert. We are living in a time of great change and transformation like never before; and as you grab a hold of these 5 principles below; will help you in gaining greater insight into the future of online dating. 
1. Building an International Profile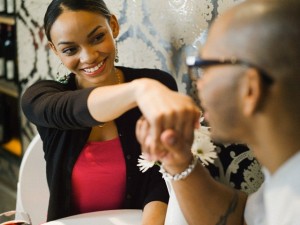 If you haven't heard by now the world is going global and that means in terms of jobs, education, and yes even online dating. While, it's easy to find a date close within proximity to your local; your true love could be in another country. You have to be open to new ideas and concepts concerning online dating. After first, logging on to the internet in the year of 2000 ( http://Blackplanet.com ) I have been able to see firsthand the change and transformation that has taken place in the online dating scene; from Instant messages to mobile messages and Facebook likes. But, online dating success in the future will hinge on being able to stand out and not in terms of your looks; but by the way you will have to think. You will have to begin developing global diplomatic relationships whether personal or professional that will give you an edge to finding that relationship that you desire.
2. Qualifying your dating preferences
At the onslaught of your online dating journey make sure you know exactly, what it is you want in a relationship. Some of you are saying I know what I want but you will eventually end up wasting time on dates that weren't truly qualified from the start. Set some standards and then apply them to your situation. The future of online dating isn't so much about the gadgetry as it is about saving time. Leave the pipe dreams alone and don't go chasing waterfalls; just stick to the rivers and lakes that you are used to (TLC). Although, this is very basic in nature it still can mean the difference from you having any luck in this new century of online dating; because the rules are changing and they are changing fast. 
3. Certifying your Profiles
The concept concerning this success tip is to make sure people are who they say they are. Online dating can be very tricky and if not taken with the utmost care; could spell a loss of wasted time potential information that could be used to harm you. Remember, that we are living in an era of internet privacy and anyone can pose as someone else with the unlawful intention of robbing you of your keep. There are even websites that understand your concerns ( http://CheckedMates.com ) that verifies the accuracy of online dating profiles. There is also a website called (http://CertifiedCandidates.com) that boasts of it being the only dating community where everyone is who they say they are. If you are fed up with fakes, out dated photos & internet scammers your future online dating success will lie in certifying your profiles. 
4. Trusting your Intuition
How many times have you said to yourself oh' I just knew that was the wrong decision; but didn't trust your gut instinct? How many times have you dated someone that you were not the one for you but did it anyway? If you would ever grab the powerful gift of intuition it would serve you well and bring you great fortune. Don't let fear override your intuition. Be proactive and understand that 60% of your online dating success will arise from you internal compass. This compass will guide you in all your decisions and allow for you to sense a potential threat a mile ahead. Congratulations, because you sensed that if I keep reading this article I may learn something worthwhile and it happened (HA HA). Just like anything it takes practice and lots of patience to effectively utilize this most precious resource.  So, stay conscious of your online dating choices and do whatever works for you.
5. Have something to say
I wanted to end with this concept of being able to communicate because I think it is the most important aspect of your success.  Communication has become one of the most overlooked aspects of online dating by far in the last 20 or so years. Just, because the internet as a shield to who you really appear to be doesn't mean you can just say anything. You have to treat it like the real thing in order to work on your language skills. Now, that the world is opening up to allow for more diversity in the marketplace a second language (Chinese); will be a big boost to your success. Communicating with another person isn't always as simple as a conversation; and online exchanges of words can be critical to you actually meeting up with that individual. 
In the end, the future of online dating will grow to the capacity that those who use technology does. As, long as there are innovators pumping new technologies that solve our dating woes; there will always be growth in the online dating scene.  Another aspect of online dating will hinge on the fact concerning "Big data" As; you know we live in an "information society" and that means more data can be extracted from your online experiences that can tell a lot about the ideal person you should be looking for. It is a funny thing when I hear of someone who finds the love of their life in the most unlikely of circumstances ( Bus Station) So, be open to venturing into places online and offline as well and who knows what you may run into.
The future of online dating is very bright to my estimate based on certain metrics and algorithms that will help me to make better and informed choices. I encourage you to take these principles to heart and make the most of a world that is opening up; to grant you here opportunities of a lifetime.
Staff Writer; Tyrone Brackens
May also visit this brother online at; http://www.hbcuenlightened.wordpress.com.