It's Bigger than Hip-Hop, but Let's Blame the Music Anyway.
(ThyBlackMan.com) I am just a few birthdays shy of officially becoming an old head. I'm actually looking forward to entrance in that club. I've been able to grow a full beard since the age of 15 so I've always looked old as hell anyway. Specks of grey made their first appearance in my 20s. At the time, I was being referred to as sir by women my age or slightly older, scuttling any possibility of being able to finagle a phone number in an age appropriate night spot. When I was in my mid 20s I could be found prowling the over 30s clubs and juke joints where Freddie Jackson, Keith Sweat, or Ray, Goodman & Brown were more likely in rotation than "hit maker of that moment" Gin-u-wine.
But with advanced age come responsibilities. Not the obvious ones like taking care of your children and holding down a steady gig. I'm talking about the really important old head activities linked to criticizing black popular culture. To fit in, it's critically important to denounce everything loved by the younger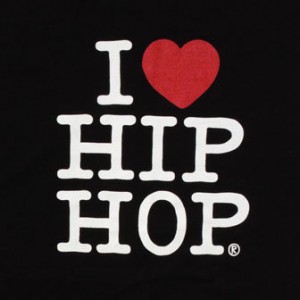 generation. If you don't find a way of being a serious, dedicated hip-hop hater, you will be in grave jeopardy of being denied that coveted membership card.
Not some, but ALL of the problems in the African-American community must be associated with hip-hop culture. This can take the form of rigorous critique of music, fashion, movies, rims, art, and even dentistry. If I listen to the ladies and gentleman in the cohort I hope to soon join—Hip hop is to blame for all of the ills in the African-American community. Including but not limited to, the destruction of the two parent household. Imbalance of power between child and parent. Misogyny. Homophobia. And most importantly violent crime. No exceptions!
If we elect to follow the logic above, why are crime rates decreasing while the ignorance imbedded in popular music is purportedly increasing? All evidence points to a decrease in crime in the United States even during the latest recession. The FBI's Uniform Crime Reports on Homicide clearly state that the U.S. murder rate was higher in 1972 than in 2007! In fact, the murder rate was higher in 1935 than 2005. Notice I said nothing about incarceration rates. That's a business, and jails the size of those springing up all over the country must be fully occupied by any means necessary. I can only hope our perception of a more dangerous America isn't being shaped by that big ole prison springing up in your back yard.
Supported by the FBI's own stats you were more likely to get shot and killed at the club in 1980, the year Michael Jackson was awarded his first  Grammy for a track off his "Off the Wall" album, than in 1995 when Three Six Mafia released "Tear Da Club Up." But I don't hear the elders saying anything about that. The 70s and early 80s was such a time of innocence. Really?
So why do the old heads insist that the soothing sounds of Frankie Beverly and Maze or Earth, Wind & Fire were somehow less harmful to our community than Chief Keef and Trinidad James are right now? They never miss an opportunity to blame hip-hop for the pervasive lack of morals and violent blood thirst of today's youth. The blame is placed because…they're haters! Haters that truly wish to have a connection with a younger generation. That connection would help them forget that they are in fact getting older and are now as "out of touch" as the parents they once criticized in their youth.
Besides, it's much easier to spit a damning critique at music you don't personally like, rather than accepting some level of responsibility for the failure of one's own children. Easier to point a finger at the music maker than admit that the real or perceived chaos in the streets of America has more to do with bad parenting, the militarization of policing, the need to fill up what in a better world would be relatively empty prisons, and a rapidly changing economy. Blaming hip-hop feels better than admitting that the world we live in now is actually safer than the one that's been portrayed as a golden era by middle age and elderly black folks.
The fact the word "bitch" wasn't used in 70s Soul didn't make the music any less misogynist. Teddy Pendergrass's command of his woman to, "turn 'em off! [the lights]" was probably as scary as a Glock pistol being cocked. I'm not at all serious with the Teddy P. quote, but let's be real, women's rights in the 70s was a certified, hardcore struggle that barely registered in the sound of the decade.
The perfect world projected by our elders with its appropriate soundtrack dripping with love was actually a whole lot scarier than our parents care to remember or to share. With music that was far less serious or politically motivated than they claim. For every Marvin Gaye Here My Dear or What's Going On there were 200 Van McCoy knock off tracks that were talking about…well nothing. Meanwhile heroine, murder, rape, and urban blight were commonplace.
I'm not a criminologist. Those professionals have spun theories that are no clearer on the sources of crime reduction, than blaming hip-hop for a perceived uptick in danger. From the legalization of abortion in the 70s, to broken windows theory, to some sort of positive impact on life chances represented by America having its first black president. Google all of these and be kept busy reading about the many theories attached to the downturn in violent crime and crime in general in America.
Perhaps in all of our complaining we've missed that black community engagement, worship centers that care more about kids than tithes, a stigma attached to using hard drugs, and young people taking personal responsibility earlier than their parents did, may in fact be leading to lower crime rates. The African-American narrative is so connected to oppression and misery that even when things are getting better, we find it hard to acknowledge progress.
If either of my grandfathers were still alive, I think they would say that my life and life chances were better than their own. I shouldn't be made to feel like Armstrong Williams or Clarence Thomas for believing that. Otherwise the story of African Americans will always be submerged in pathology and dysfunction.
Before I start preaching and get elected to old head status earlier for engaging in their favorite pastime, I'll just end by saying, knowing full well how corny and overplayed it is, that the source of the real problems in the African-American community are bigger than hip-hop. A Dead Prez plug wherever you can find it is a good thing. We still have a long way to go, but some progress is being made. Final Question, can I still be an old head if I dig Juicy J and Bobby Womack? I gotta get right before I take that entrance exam.
Staff Writer; Christopher Keith Johnson
This talented brother can be reached on Facebook and Twitter.