New Research; High Mortgages would hurt Economy.
(ThyBlackMan.com) As the nation continues to grapple with a weak housing market, policymakers are seeking safeguards to ensure that American families will never again face such massive foreclosures and billion-dollar losses of wealth. Some have suggested that the best guarantee against future housing crises would be to require down payment for many home purchases to be 10 or even 20 percent.
But after the Center for Community Capital and the Center for Responsible Lending analyzed nearly 20 million loans originated between 2000 and 2008, researchers found that while high down payment requirements might lower foreclosure rates somewhat, these larger down payment requirements would prevent a much greater share of credit-worthy borrowers from getting lower-cost mortgages. If mandated down payments were at 20 percent of a home's purchase price, that requirement alone would exclude 75 percent of qualified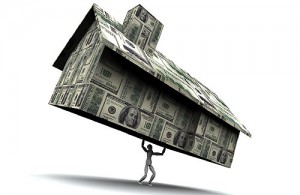 African-American and 70 percent of Latino borrowers from lower-priced loans, or from becoming homeowners altogether.
By CRL's estimates, the average American household earning $50,000 a year would need more than 10 years to save for a 10 percent down payment on a home. For black households, averaging $32,000 a year, the years needed to save would rise to more than 14 years to save for that same down payment.
The new research also found that it was dangerous loan features and the lack of mortgage underwriting standards – not low down payments – that caused the current housing crisis. Lenders that never considered a borrower's ability to repay a loan, broker kickbacks for steering mortgage applicants into high-cost loans, and prepayment penalties were far more responsible for the foreclosure tsunami than down payments.
The Dodd-Frank Financial Reform Act already eliminated many of these risky loan terms.
If the American Dream is to be real for this and future generations, it must be accessible — especially for those who have historically been locked out homeownership.
Right now, without government-mandated high-down payments, minority homeownership already lags behind that of white families.
Last year in a related study, the Harvard-based Joint Center for Housing Studies also found that low wealth levels make down payments a major barrier to homeownership especially for minorities. "At last measure in 2007" cited the Harvard report, "the median minority renter had only $300 in cash savings and $2,700 in net worth, while the median white renter had roughly three times those amounts."
No one wants or needs another housing crisis. So government has an important role to play in developing safeguards against the billion-dollar losses of recent years. That would be a good thing.
But we also know that government policies work best when they level the playing field and expand opportunities for everyone. Working families who pay their bills on time and keep debt to modest levels should not have to wait 10 years or longer just to amass down payments for modest homes. High, government-mandated down payments would do just that.
Since the mortgage loan rates dropped a few months ago, hitting its lowest in so many years, a lot of citizens are still aiming to get the best housing deals in the US. This seems to be a good sign for the housing economy, although we might just need to steer clear of frauds and other fishy loan activites.
If as a country we believe in the pride of homeownership and the ability for every family to own a home, let government reforms reflect that basic value. A balance between fair access to homeownership and safety in mortgage markets would help everyone – consumers of all colors and businesses alike.
Staff Writer;  Charlene Crowell