Urban Fiction: the Good, the Bad and the Ugly.
(ThyBlackMan.com) As Black authors we have to stop bickering and beefing over petty issues. A great example of this is how author Nick Chiles regularly criticizes Urban Fiction in the harshest of terms. (See video below)  While he is certainly entitled to his opinion, wouldn't it be better if he were to support these authors, or pull them to the side and discuss his concerns, rather than trying to bring down another group of Blacks in public?
Also, a disturbing trend that I'm starting to notice is the disappearance of African-American owned book stores across the country. Now some of you may ask, well what's the big deal? We're in a post-racial society, right? So we don't need Black bookstores anymore. Well I believe that, for one, we're not in a post-racial society and having Black owned bookstores is vital in order to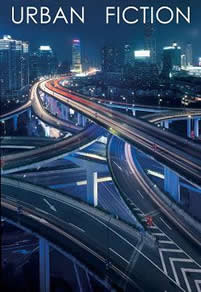 keep what's left of our culture alive. These establishments aren't just a place to buy books, and be around African-Americans. They are places where we can re-connect with our culture and learn key lessons that lie within the covers of  Black of literature, "Old School" and contemporary.
As an aspiring Street Fiction author, I myself need these Black bookstores because of the fact that there's nothing like being around your own people. I'm not saying that to be racist or anything along those lines. I'm just saying that, as a Black author within the genre of Urban Fiction, it's especially vital for authors like me to have an outlet where we can network, promote and discuss our work and possibly unite with other African-American authors.
The only possible solution to preserve what Black bookstores we have left is to support these establishments, not just as customers, but as writers and authors as well, and in order for that to happen we should respect each other and work together. Black bookstores should nurture all Black writers, and Black writers should nurture all Black book outlets, be they bookstores, book clubs, street vendors or whatever. Here's a video that thoroughly explores the debate over Urban Fiction. It is, itself, a work of art. Look at it. Think about it. Support it. Pass it along. . .  
Staff Writer; Shawn Hudson
This young man is an 18 year old college student and author who lives and writes in Harlem, New York.
Share
More Articles: