Valentine's Day; Heartache Comes in Threes, but so Does Love…
(ThyBlackMan.com) It's been said before, and it's been proven once again, that celebrities often die in threes.  Bad things seem to happen in threes.  2012 has just blossomed, and we already mourn the tragic passing of blues great Etta James, who died last month at 73 from leukemia complications; Don Cornelius, whose death at 75 earlier in the month was ruled a suicide; and singing virtuoso Whitney Houston, at 48, who was found Saturday unconscious and submerged underwater in her Beverly Hills' hotel bathtub.
There are other stars who have been linked to the cryptic rule, or shall we say curse, of the threes, notably Michael Jackson, Farrah Fawcett, and Ed McMahon in 2009.  Decades ago, the rule of three is alleged to have claimed rock legends Janis Joplin, Jimi Hendrix, and Jim Morrison. 
Momentous, life-altering, and indeed tragic events eerily appear in threes.  Shortly after graduate school, I remember losing three childhood friends abruptly within a matter months—three youthful lives snuffed out before they really began. 
In 2003, my junior high school classmate Christian, an Iraqi war veteran, was killed in a freak motorcycle accident on his beloved Harley. Then came the  sudden loss of Maria, once a junior tennis rival, who tragically succumbed  to injuries from a horrific car accident, suffered on a dark and lonely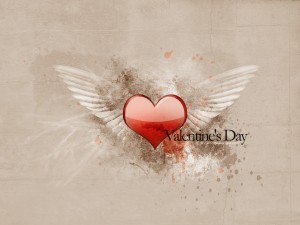 highway.  That year was topped off by the loss of a very dear friend I had once played house with in playschool, and went on to know through high school.  Al shot himself after years of silently battling the corrosive effects of depression.  Mental illness, much like addiction, warrants more medical attention within the Black community, as in other communities across the nation. 
In 2006, the rule of three struck again, this time in my own family.  That year, the unimaginable occurred when my 15-year-old nephew Dominick Dixon was killed by a convicted sex offender.  Shortly thereafter, I lost a sister-in-law prematurely, ravaged suddenly by HIV complications and leaving behind an orphaned child.  She too suffered in silence.  Within months a brother-in-law, still young, was lost to fluke accident overseas. Tragedy threefold and close to home, redefined my life, my work, and while injecting pain and anguish, introduced a greater sense of urgency, compassion, and appreciation. 
So what is this cosmic rule of three?  According to Wikipedia there are several situations to which the rule of three may apply, for instance, in medicine for clinical trials and statiscal analysis. Also, according to Wiki, the YMCA has promulgated its own inspirational threesome, "God, Family, Me."  The rule of three is a religious tenant; sometimes referred to as Karma, by Wiccans and likened to the Christian Golden Rule—what you put out comes back threefold.  Further, the rule is a principal that can be applied in mathematics, computer programming, and surprisingly, to survival skills.
In love, as in tragedy and the mystic, the rule of three manages to prevail with the three prominent forms of love that can be equally celebrated on Valentine's Day—if not year-long—the Greek agape, eros and philia.  Agape love, being the unconditional and deeply committed love that a spouse, child, or religious beliefs might engender.  Eros is the sensual, erotic love that's most often identified with St. Valentine's Day and cupid, through the commercialization of the holiday.  After all, St. Valentine is the patron Saint of lovers.  As for philia, Aristotle is said to have cultivated this form of temperate, virtuous love associated with friendship and camaraderie. 
This trinity of love—ancient and classical in its roots—is the bulwark that strengthens us amidst life's tragedies, whether they come singularly or threefold.  Love, in all its forms, is the glue that binds us during periods of adversity and strife, allowing us to collectively transcend.  And this Valentine's Day, while celebrating the lives and contributions of those who have past, we should rejoice in the magnificence of love in its plurality and abiding ability to see us through—whether singularly or threefold.
Staff Writer; Joy Freeman-Coulbary
Feel free to connect with this lawyer via Twitter; enjoyJFC.